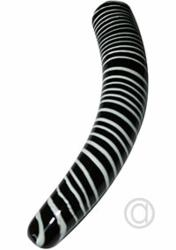 (PRWEB) October 13, 2012
OurPleasureBox.com offers an amazing selection of hypoallergenic and body-safe, adult sex toys that are sure to add variety to one's sex life. Whether you are just initiating or adding to a collection, there are products for anyone and everyone.
Glass toys offer more versatility over the traditional materials. Hand-crafted glass massagers are certain to provide pleasure that stems from a material that more closely interacts with the body in a natural way. If it is warmth that is sought, using warm water or a microwave bring the massager to an ideal temperature. Others may desire the cool sensation that comes from utilizing cold water or a quick pop into the freezer. Whether hot, warm, cold or cool the glass massager has versatility to please any user.
The latest addition to the extensive line of glass toys at OurPleasureBox.com is the Coiled Pleasure Glass from Joyful Pleasures. With its coiled, swirled and twisted glass the Coiled Pleasure Glass was designed with the complexity of the female g-spot in mind but with the simplicity, and capability to reach, stimulate and satisfy. The width of the Coiled Pleasure Glass exerts the ideal amount of pressure while simultaneously stimulating the clitoris. Not to be mistaken, it is also ideal for anal pleasure. The versatility of the Coiled Pleasure Glass makes it an ideal addition to your collection.
OurPleasureBox.com was founded in 2009 and has quickly grown to one of the most reputable adult shopping sites online. The web site features sections for every gender and sexual orientation. Find all the newest sex toys at http://www.ourpleasurebox.com/new-sex-toys today!
Follow the OurPleasureBox blog at blog at http://blog.ourpleasurebox.com