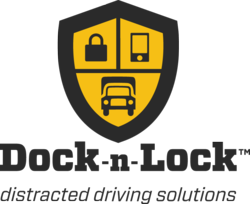 Considering the distracted driving epidemic facing the industry, Dock-N-Lock's potential for growth is significant.
(PRWEB) October 12, 2012
Dock-N-Lock, LLC, a new entrant in the fleet industry focused on preventing the dangerous use of cell phone use while driving, announced today the appointment of John P. Arciero as Chief Executive Officer. Mr. Arciero was recruited by Dock-N-Lock™ to bring its flagship product the Surge'ON™ Safe Driving System to market, and increase the long-term growth trajectory of the company. Arciero replaces founder Ronald J. Pothul. Mr. Pothul will remain as Chairman of the Board and continue to contribute to the company's product and business development efforts.
Prior to joining Dock-N-Lock™, Arciero served as interim-CEO or advisor to over a dozen startups and emerging growth companies. Most recently, he served as interim-CEO for startup Circle Organics, where he crafted a partnership and launched a new product line with the Biltmore. Arciero launched and sold his first company in the mid-nineties, Global Research Network, which grew to over 200 employees. Arciero has held advisory and consulting positions with a number of firms providing services to local Fortune 500 companies including Bank of America and Nucor Steel. He has also filled a variety of functional roles including Chief Executive, Chief Operations Officer, and Director of Business Development for start-ups emerging growth companies in information technology, manufacturing services, and consumer products.
"We've tasked John with driving the company to a higher level of growth and believe that his entrepreneurial spirit and business acumen will be the catalyst for our future success," cited Mr. Pothul. "John's energy and enthusiasm are leadership qualities that caught our attention," continued Pothul, "and his past success in strategic planning, business development, and operations confirm his ability to help us realize the full potential of our new products and the company as a whole.
"I am extremely excited to join Dock-N-Lock," stated Mr. Arciero. "Considering the distracted driving epidemic facing the industry, Dock-N-Lock's potential for growth and industry impact is significant. I'm looking forward to working with such a talented and dedicated team to bring our first products to market in the coming months."
Dock-n-Lock™ introduced its flagship product, the Surge'ON™ Safe Driving System to the fleet industry this past week at the American Trucking Associations Management Conference and Exhibition in Las Vegas, Nevada.
About Dock-N-Lock LLC
Founded in 2011, Dock-N-Lock™ is dedicated to delivering Safety, Protection, and Security to all drivers. Through innovative products designed specifically to prevent distracted driving, their primary goal is to eliminate distractions caused by handheld devices resulting in safer roads for all. For more information please visit http://www.dock-n-lock.com.