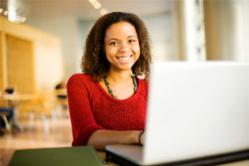 Pursue Your Goals at EducationCompared.com. 100% Online - Financial Aid Available
(PRWEB) October 12, 2012
http://www.EducationCompared.com makes searching for business, design, education, healthcare, IT, legal and nursing degrees online easy and convenient. Consumers can compare and match schools in their local area to determine which degrees or programs might be right for them.
This service is completely free, quick, and easy to use. EducationCompared.com shows the availability of any and all online degree programs that the student could choose to enroll in based upon the zip code entered and the subject area of interest specified.
Any subject area or program type can be searched for any zip code, so this is also a useful tool for researching information about programs available in other states or simply nearby zip codes, gathering invaluable information about all the online programs within any area in the United States.
Website use is simple: the user first selects a program type on a menu, then enters a zip code. The website then presents schools within the entered zip code, where the user would be able to study online or on campus.
Click here for accredited online degrees from online colleges.
This website service makes finding online programs just as easy as finding campus-based programs, allowing the user the convenient option of enrolling in an online degree program. Online degree programs are often geared toward nontraditional and part-time students, many who have families, responsibilities, and full-time jobs.
Online degrees can be completed from home using primarily or in some cases, only, a home computer, email, and an internet connection. A student enrolled in this type of program can complete the degree little by little as the time is available.
Some online programs have an on-campus component which requires a limited amount of time spent on campus or in the classroom. This new online degrees comparison website greatly simplifies the process of finding the best degree for each individual user.