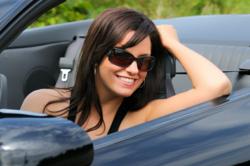 6 Minutes Can Save You $540 on Auto Insurance - Get Free Quotes!
Santa Monica, California (PRWEB) October 12, 2012
http://www.BetterInsuranceChoice.com is now offering special discounts and free quote comparisons to those who live in California. Before, it was common for policy holders to be required to personally contact each insurance company individually in order to request a quote. Today, by BetterInsuranceChoice.com, the process of receiving insurance quotes is easy and results can be obtained instantly, making the process of finding the best deal on an auto insurance policy faster than ever before.
In order to start saving on auto insurance users need to simply enter their zip code. This will help the website to locate insurance companies in the user's area. From there, the informational form can be filled out, which requests information such as the policy holder's name, address, and driver's license number. In addition, information about the vehicle being insured will be collected, such as the VIN number, make, model, and year of vehicle.
Once the user submits the form, it is automatically sent out to a number of local insurance companies through their online quote systems. From there, instant quotes are obtained from each company and reported back to the user all at once within just a matter of a few minutes or less.
From there, the user can easily compare the policies offered and the quotes presented side by side, which is the best way to determine which policy is the best choice.
Anybody looking to save money on their auto insurance is encouraged to log onto this free website today in order to receive free quotes from a variety of different insurance companies in their area. Not only can it save time, but it can save money as well.
Click here to save money on car insurance by getting free insurance quotes.