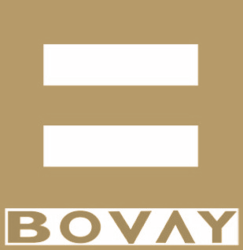 Houston, Texas (PRWEB) October 12, 2012
Bovay Engineers International, a full-service, multi-discipline consulting firm since 1946 offers a complete range of technologies with specializations in Mechanical, Electrical, and Plumbing design services which includes HVAC, Security Systems Technology, Assessments, Energy Efficiency and Construction and Project Management. They have been nominated for the Star Award by members of the Houston West Chamber of Commerce. The Star Award is presented to businesses recognized as top performers in West Houston.
Each year more than 200 companies are nominated. Judges are selected from varied backgrounds and may include bankers, lawyers, accountants, past winners, business owners, and the media. The panel uses a scorecard containing three main components: Revenue and employee growth (60% of total score), Community involvement by applicant and employees (30% of total score) and West Houston impact (10% of total score). Finalists are judged in categories with others of like size (number of employees) and how long they have been in business. Categories include, Newly Opened (less than one year existence), Existing (more than one year existence), Non-Profit, Governmental, and Young Entrepreneur of the Year (under 40 years of age).
In the past year, Bovay Engineers International has reemerged as a leading full-service, multi-discipline consulting firm in the Houston area. They have taken on or collaborated with many large projects, the most recent being a comprehensive facility condition assessment for the City of Houston and the buildings it owns. Bovay Engineers International used its expertise to help complete the project in a timely manner by inspecting facilities and interviewing employees to provide the most comprehensive assessment.
Contact:
Liz Newman
lnewman(at)bovayengineers(dot)com
http://www.BovayEngineers.com
O: 713.668.6641