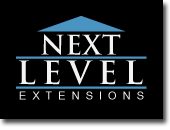 It just makes more sense to stay in your current home and have us build an extension, an addition, or a second storey addition... Not only does it make better financial sense, but renovation takes a lot less time than building a new house.
Ocean Reef, Western Australia (PRWEB) October 15, 2012
The Australian Bureau of Statistics (ABS) released its statistics for residential construction activity for the June 2012 quarter. Construction of new homes continued to slide, with a 1.9% decrease for the quarter. A breakdown of the statistics shows that non-residential building decreased 1.2%, but was dwarfed by a 2.5% decrease in residential building work.
The same study revealed that detached housing dropped by 3.5%, while those work done on 'other dwellings' increased by 0.5%. Work done on large-scale additions and renovations decreased by 2.3%.
In general, the total value of construction done dropped by 0.2% in the June quarter, quite a low number from what economists forecasted at 1.9% increase.
The Housing Industry of Australia (HIA) released a statement asking for help from state and federal governments in reviving the housing sector.
According to HIA Chief Economist Harley Dale, "Federal and state governments need to get out there and act on investment and reform initiatives to help revive the residential construction industry." Dale added, "New residential work done has been falling since the June quarter last year and is now running at an eleven year low, worse than experienced during the Global Financial Crisis."
He continued, "That situation is unhealthy and undesirable for Australian businesses and households, while federal and state governments are too slow in taking action."
Spiros Papadopoulos, Senior Economist for National Australia Bank, was not surprised by the numbers, and expects the slump to continue for at least another six months before it may see the benefits of the Reserve Bank of Australia's (RBA) recent interest rate cuts. Papadopoulos cited the amount of time that it takes to plan, get approval, and build as an obstacle to a quick solution to the housing slump.
Next Level Extensions, a company that does home extensions, home additions, and home renovations in Perth, reports that the slump has been a positive light for them and their customers. According to owner Allan Williams, "People want to live in larger homes, but they seem to be uncomfortable with the idea of buying a new home. Adding on to their present homes seems to be giving a lot of people what they need without posing what they consider to be an unacceptable financial risk."
Williams continued, "For many Australians, it just makes more sense to stay in their current home and have us build an extension, an addition, or a second storey addition. They can live in their home while the renovations are going on, and we keep everyone informed every step along the way. We make it easy for homeowners to add on. Not only does it make better financial sense, but renovation takes a lot less time than building a new house."
The Next Level Extensions website is full of testimonials. Here are a few quotes from satisfied customers:
"After having obtained several quotes from other builders your pricing come in well under and this price difference did not mean corner cutting."
"Through the building process itself we were kept fully informed of the events to be undertaken and when. Their attention to detail and quality of workmanship is second to none."
"I can't explain how comfortable I felt working with your company other than to say if I do rebuild in the future I will be contracting you again to do the build."
Williams concludes, "If you would like a larger living space, but aren't sure you want to buy a new house, you owe it to yourself to check us out and see what we can do for you. You might already be living in your dream home and not know it."
Next Level Extensions provides home extensions, home renovations, and home additions in Perth. They approach each job with quality in mind, and they guarantee customer satisfaction. For more information or for a consultation, they can be reached at their website: http://www.nextlevelhomes.com.au/ or you may call them at 08 9300 4691.
DISCLAIMER: The information and opinions contained in this release should not be taken as advice and are the expressed opinions of the author. Readers should carefully evaluate its accuracy, currency, completeness and relevance for their purposes, and should obtain any appropriate professional advice relevant to their particular circumstances.