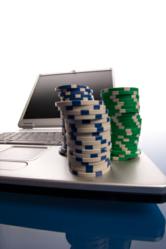 While Whitman did state that she has been taking some initiatives to turn the company around, it appears Wall Street was not impressed, as shares plummeted.
New York, NY (PRWEB) October 13, 2012
In a recent Investment Contrarians article, editor Sasha Cekerevac notes that while many technology stocks for the past few years have done extremely well, the old-fashioned personal computer (PC) makers have struggled. Cekerevac reports that Hewlett-Packard (HP) is the latest in a line of PC makers to have struggled in growing corporate earnings, with HP CEO Margaret Whitman having recently given a disappointing forecast for the company.
"While Whitman did state that she has been taking some initiatives to turn the company around, it appears Wall Street was not impressed, as shares plummeted," notes Cekerevac. "Two aspects of the company's new focus will be a narrower product line and an increased focus on corporate customers."
Whitman also stated that next year's corporate earnings will be below current analyst estimates.
Cekerevac reports that Whitman stated that the company was not properly aligned with the current marketplace, an apt observation. With its current focus on old-fashioned markets, such as the PC area, and not enough innovation in new areas, HP has not been able to compete with the newer, younger, nimbler technology stocks of today, the Investment Contrarians editor acknowledges.
While Cekerevac doesn't believe the PC market will go away anytime soon, he does note that it should be only one segment of a company's product lineup.
"Technology stocks in this day and age need to have products across the entire scope of the technology market sector, as consumer tastes are increasingly becoming differentiated," he reasons.
As corporate earnings have eroded for HP, stemming from a loss in market share to other technology stocks, the share price has continued to decline, states Cekerevac. He notes that while some active traders might consider what just occurred as a capitulation day, long-term investors should stay away from the stock, since it is yet unclear if and when any new innovative products will come to fruition.
To see the full article, and to get a real contrarian perspective on investing and the economy, visit Investment Contrarians at http://www.investmentcontrarians.com.
Investment Contrarians is a daily financial e-letter dedicated to helping investors make money by going against the "herd mentality."
The editors of Investment Contrarians believe the stock market and the economy have been propped up since 2009 by artificially low interest rates, never-ending government borrowing, and an unprecedented expansion of our money supply. The "official" unemployment numbers do not reflect people who have given up looking for work, and are thus skewed. They believe the "official" inflation numbers are also not reflective of today's reality of rising prices.
After a 25- to 30-year down cycle in interest rates, the Investment Contrarians editors expect rapid inflation caused by huge government debt and money printing will eventually start us on a new cycle of rising interest rates.
Investment Contrarians provides unbiased research. They are independent analysts who love to research and comment on the economy and investing. The e-newsletter's parent company, Lombardi Publishing Corporation, has been in business since 1986. Combined, their economists and analysts have over 100 years of investment experience.
Find out where Investment Contrarians editors see the risks and opportunities for investors in 2012 at http://www.investmentcontrarians.com.
George Leong, B. Comm., one of the lead editorial contributors at Investment Contrarians, has just released, "A Problem 23 Times Bigger Than Greece," a breakthrough video where George details the risk of an economy set to implode that is 23 times bigger than Greece's economy! To see the video, visit http://www.investmentcontrarians.com/press.