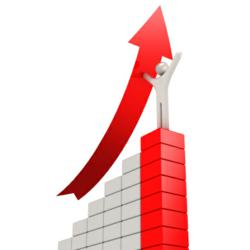 Apple is now catching up to some of the capabilities of products from other technology stocks.
New York, NY (PRWEB) October 14, 2012
In a recent Investment Contrarians article, editor Sasha Cekerevac reports that Apple's new "iPhone 5" is another strong product offering from the technology giant. Cekerevac notes that the iPhone 5 is lighter, bigger, and more powerful, and it runs on the new high-speed wireless network, but it's not leapfrogging other technology stocks anymore. The analyst feels that Apple is not priced to perfection and is starting to see some cracks in the market sentiment.
"Apple is now catching up to some of the capabilities of products from other technology stocks," states Cekerevac. "For example, while the new iPhone is increasing the screen's size to four inches, there are numerous phones with screens of 4.5 inches or larger that are already on the market."
Cekerevac thinks that the market is getting to the point where the product offerings from technology stocks are so close that the phones are becoming a commodity. He adds that this also means that there is much more importance to every product offering from Apple, as any slip-up could give one of the other technology stocks the opportunity to take market share away from Apple.
John Battelle, a well-known technology entrepreneur and journalist and long-time Apple fan and advocate, recently wrote an article that was critical of Apple software on his web site (http://www.BattelleMedia.com), notes Cekerevac. He points out that many of the comments from readers were in support of his viewpoint, suggesting that this might be a tipping point; market sentiment is clearly in favor of Apple, but cracks are appearing, Cekerevac states.
While the Investment Contrarians editor notes that the company will likely sell record numbers of the iPhone 5, he argues that Apple's latest bungle with "Mapgate" is a warning; if the company has a serious misstep next year, Cekerevac concludes that there will be a real shift in consumer demand to other technology stocks.
To see the full article and to get a real contrarian perspective on investing and the economy, visit Investment Contrarians at http://www.investmentcontrarians.com.
Investment Contrarians is a daily financial e-letter dedicated to helping investors make money by going against the "herd mentality."
The editors of Investment Contrarians believe the stock market and the economy have been propped up since 2009 by artificially low interest rates, never-ending government borrowing and an unprecedented expansion of our money supply. The "official" unemployment numbers do not reflect people who have given up looking for work and are thus skewed. They believe the "official" inflation numbers are also not reflective of today's reality of rising prices.
After a 25- to 30-year down cycle in interest rates, the Investment Contrarians editors expect rapid inflation caused by huge government debt and money printing will eventually start us on a new cycle of rising interest rates.
Investment Contrarians provides unbiased research. They are independent analysts who love to research and comment on the economy and investing. The e-newsletter's parent company, Lombardi Publishing Corporation, has been in business since 1986. Combined, their economists and analysts have over 100 years of investment experience.
Find out where Investment Contrarians editors see the risks and opportunities for investors in 2012 at http://www.investmentcontrarians.com.
George Leong, B. Comm., one of the lead editorial contributors at Investment Contrarians, has just released, "A Problem 23 Times Bigger Than Greece," a breakthrough video where George details the risk of an economy set to implode that is 23 times bigger than Greece's economy! To see the video, visit http://www.investmentcontrarians.com/press.