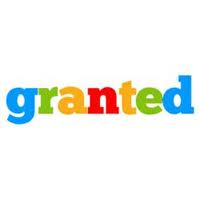 California shows promise as a financial job market, bumping New York down a notch.
Pasadena, CA (PRWEB) October 13, 2012
According to a new report released by New York State comptroller, Thomas DiNapoli, the securities industry is declining in the state, despite the fact that Wall Street income and the available jobs market is increasing by the day.
The securities business is still thriving for those who are employed in the industry. The average salary for those employed in New York increased by 16.6 percent between 2009 and 2011. Likewise, securities and finance jobs accounted for 169,000 positions created in August. However, this was a loss of 1,200 positions since the previous year in this sector. All in all, the market is good for those currently employed in it but dire for those looking for new work.
The solution may be to look for work elsewhere. These New York jobs are typically thought of as the holy grail of finance but that doesn't mean there aren't other opportunities in other states.
According to A. Harrison Barnes, CEO of Granted.com, a job search engine, finance jobs are still readily available in other places. "We're seeing a big increase in these job listings in California," he says, "with nearly 800 positions listed for the state." There are only 37 positions listed for New York at the moment, which is a definite indicator of the poor performance of the financial industry as a whole in the state.
Wall Street lost over 20,000 jobs since the start of the financial crisis in 2007. This is all the more reason to look for work in the financial sector anywhere else than New York. Granted.com believes there is a financial business market out there but finding employment requires thinking outside the Wall Street box. "Financial jobs are performing well," says Barnes, "New York just doesn't appear to be the hub of activity anymore."
About Granted.com
Granted.com is a website designed to act as a job search engine. Created for employers and employees the site was founded by A. Harrison Barnes, CEO of the Employment Research Institute in Pasadena, CA.