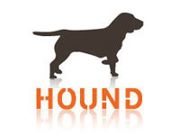 With unemployment at 7.8 percent, and 3.6 million non-farm job openings nationwide in August, September's open job positions are up 4 percent at Hound.com.
Pasadena, CA (PRWEB) October 12, 2012
According to the Bureau of Labor Statistics, in its October 10th report, there were 3.6 million non-farm job openings in August up from 2.4 million at the end of the recession, a trend anticipated by data on the Hound.com job search engine website. On August 26, there were 1,032,500 open positions listed on Hound.com increasing to 1,077,340 openings on September 25 an increase of 4 percent over the course of a single month. Hound has shown a steady increase in open positions over the past several months. The fully computerized Hound.com numbers are collected faster than those of the BLS, which relies on computer-assisted telephone interviewing, touchtone data entry, web, fax, e-mail, and mail to collect its data.
Despite discouraging economic news in Europe, the American economy keeps chugging along as seen in last Friday's news that the US unemployment rate fell to 7.8 percent in September, the first time it's dropped below 8 percent in 44 months. Last month the economy added 114,000 jobs. This is a significant milestone. Though the economy isn't out of the woods yet, these numbers are a sign that things are moving in the right direction.
Still, there are many naysayers out there that believe these numbers have been manipulated in time for the presidential election but there is evidence outside of the Department of Labor that show a positive trend as well.
"Job postings have been on a continual upward incline," says A. Harrison Barnes, CEO of the job search engine website Hound.com. "Though many may find the economy discouraging, opportunities do exist."
Truly, it's all a matter of knowing where to look. While some people have given up on looking for work altogether, Hound.com shows there are positions out there available for the taking. Persistence and consistency are keys to surviving in this market. Applicants need to submit résumés to a wide variety of jobs to increase their chances of being hired. According to Barnes, that process makes for the best odds at finding jobs.
About Hound.com
Hound.com was added to the Employment Research Institute network in 2005. It is owned and operated by A. Harrison Barnes and is based in Pasadena, CA.