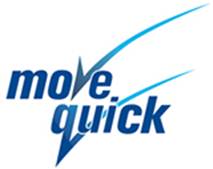 (PRWEB UK) 14 October 2012
First-time buyers in Scotland are climbing on the housing ladder much quicker than those in the rest of the UK.
Figures from the Council of Mortgage Lenders in Scotland show that those purchasing their first house has jumped by 20 per cent.
By contrast, lending to first-time buyers in England and Wales dropped by three per cent in the second quarter of 2012.
It's a trend that has been detected by Barry Chuwen, who runs the successful Move Quick estate agency in Scotland.
Move Quick is attracting headlines for successful trading and the company is increasing sales on a monthly basis.
Said Barry:"Conditions are near to perfect for people hoping to buy their first home.
"Banks are lending a bit more and five years of recession has made sellers more realistic about the value of their home.
"Since people are not holding out for as much, the opportunity for first time buyers to get a house for a reasonable price has never been greater."
Move Quick is living up to its name – some house sellers are managing to sell their property in days and weeks, rather than months and years.
Added Barry:"For too long, too many people had unrealistic ambitions for the price they wanted for their property.
"Common sense is kicking in and people now realise there is a buyer out there for their home – they just need to think again about how much they need to get for it.
"The flip side of anyone taking slightly less for their own home is that they can generally negotiate a good price for the one they are buying."
The figures from the Council of Mortgage Lenders in Scotland reveal that young Scots first-time buyers borrowed £450 million between April and June this year.
This was the highest total in the country since the last quarter of 2009.
But, reflecting the traditionally-lower home values north of the border, the percentage of income needed to repay the loan was lower than the rest of the UK.
First-time buyers in Scotland are committing 17.8 per cent of their income, compared to 19.6 per cent down south.
Move Quick is a dynamic property company, providing bespoke house selling solutions throughout Scotland