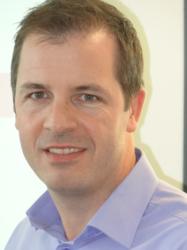 Dedicated to technical and service excellence 4net works closely with their customers to improve their businesses
(PRWEB UK) 15 October 2012
4net Technologies have added Avaya Service Excellence Partner 2012 and Avaya Connect SME Expert to their growing list of awards in recognition of their superb customer satisfaction scores and technical ability.
4net won the prestigious award for Service Excellence Partner of 2012 at the Avaya UK&I Annual Partner Conference and Awards. Only six awards, designed to recognise excellence within the Avaya partner channel, were up for grabs between the hundreds of UK partners in attendance.
The win was in recognition of 4net's dedication to service and project delivery. Over recent months, 4net has been awarded Avaya's "Service Expert" accreditation and "Partner in Customer Excellence" status. Their superb customer satisfaction scores, the achievement of having never lost a support customer and a reputation that has been built through providing implementation and support services to other Avaya partners added weight to Avaya's decision.
Avaya's former UK Managing Director, Andrew Shepherd said: "4Net Technologies is a Silver Partner. They are a Service Expert and were recently awarded the additional accolade of 'Partner in Customer Excellence'. Dedicated to technical and service excellence, they work closely with their own clients to improve their businesses through the use of Avaya technologies, with specific focus on Contact Centre and Unified Communications. However, as a direct result of the recognition of their expertise, 4Net also works with a network of partners who trust them to add value to their own propositions and thus deliver operational improvement for their clients."
More recently 4net was awarded Avaya Connect SME Expert. To achieve the Avaya Connect SME Expert accreditation, authorised Avaya Connect Channel Partners must demonstrate that their people are proficient in core areas, including customer support, technology knowledge and expertise, sales revenues and marketing support.
The SME Expert designation includes training on Avaya solutions in unified communications and contact centre solutions for small and medium enterprises, in addition to sales and technical training on Avaya IP Office.
Richard Pennington, Managing Director at 4net Technologies, commented: "I'm absolutely delighted with these awards, they are a testament to all the work and effort that everyone in the company has put into building our service reputation and technical ability over recent years, which has enable us to be amongst the leading players in our industry".
Founded in 2006, 4net has built a reputation for service excellence, recently winning the Avaya Service Excellence Partner 2012.
The company has maintained year on year growth despite the challenging business climate and, over the past 12 months increased turnover by 28% and profit by 20%.
With offices in Manchester, Burton on Trent and London, 4net has a wide range of customers across the UK and Europe for its Contact Centre, Unified Communications and Managed and Cloud Services.