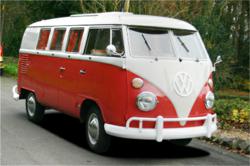 Get out on the roads and enjoy a different and cosier kind of holiday.
(PRWEB UK) 17 October 2012
The past few years have seen difficult times for the motorhome Industry and its fans. The poor weather conditions and the state of the economy has meant many of the country have been left unable to afford some of the luxuries they had previously enjoyed and the weather hasn't helped.Sureterm, a specialist Motorhome and Campervan Insurance arranger, think that motorhomes shouldn't be just for the summer and want to encourage winter motorhoming. Here are some of the best reasons to go motorhoming in the colder months and what precautions the adventurous need to take heed of!
Why is winter motorhoming it a good idea?
Winter motorhoming is can be cheaper than flights and a hotel, and often going to a top skiing destination in Europe can become much more affordable in when staying in a motohome.
As October/November to January/February is generally out of season for most holiday destinations, holidays can be much quieter and spots such as Ibiza are particularly popular more for their historic roots than the outlandish partying in the summer.
Ferry crossings to France and Holland can also be cheaper out of peak season.
Heading further south in Europe there is still the possibility of catching some winter sunshine.
Many campsites over Christmas and New Year offer packages that include dinner and a party which can be great for making new friends.
They are great for keen walkers, and for a cup of coffee with a huge slab of cake in front of a roaring fire at a local pub.
Top tips to remember:
Taking heed of a few tips could stop a dream holiday ending in a less than happy way.
Firstly, as the weather is more than likely going to be less than desirable make sure that the motor home is properly insulated from the wind and rain. Close all ventilation grilles when parked up to prevent draughts, apart from the fixed vents at low level for safety reasons. Fitting clingfilm across windows and ensuring not to actually touch the glass gives a double glazed affect. Also, double check the seals on the doors are in working order can stop the additional loss of heat.
When parking it is best to park on a slope as this will allow any water in the pipes to flow out. If the motorhome will be parked up for an extended period, make sure the hook up lead is moved everyday to prevent freezing to the snow, also leaving the vehicle in gear and chocking the wheels can stop the rear drums freezing on.
Try to use Propane instead of Butane as it freezes at a lower temperature.
Have adequate insurance when driving a Motorhome or Campervan such as with niche insurance arranger Sureterm Direct and having breakdown cover can help if things do not quite go to plan.
Lastly, always check the facilities available at the chosen campsites before leaving to prevent anything essential such as Hook-up or toilets not being available and being unplanned for.
Get out on the roads and enjoy a different and cosier kind of holiday.
Sureterm is one of the UK's leading names in specialist insurance and has been providing excellent service for its customers since 1998.
Sureterm's competitive pricing and excellent level of service ensures that their valued customers stay year after year. With enthusiastic staff who understand that customers have specific requirements when searching for insurance and are not just looking for cheap insurance. Sureterm can arrange policies to include a wide range of features and benefits tailored to satisfy customer's specific needs.