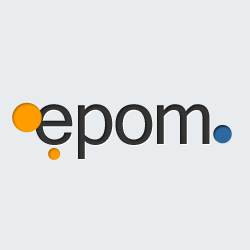 (PRWEB) October 15, 2012
Epom Ad Server, a leading provider of ad serving technologies operating by Epom Ltd., announced a number of enhancements to its Mobile Ad Serving Platform to refine mobile targeting, reporting, navigation, ad campaigns launch and optimization. Modernization of the following initial set of mobile tools Epom Ad Server introduced in October.
SDKs
Epom mobile platform was improved to provide customers with all necessary tools for enhancing the process of ad campaign integration and monetization. In particular, in terms of in-apps ad serving, Epom developers updated new Ad Serving SDKs to 1.1. version for Android and iOS, which supports all modern devices versions (Android - version 1.6 and higher & iOS version 3.0 and higher, including new iOS 6, made for iPhone 5 deployment).
Conversion Tracking
The algorithm of conversion tracking was also enhanced to provide a real-time analysis of ad conversions. Conversions are computed and tracked to the creative level. Each banner pops up with an associated ad group and campaign, increasing the conversion on each of these objects by counting installations of apps and other transactional activities.
Rich Media
Epom now offers specially developed Rich Media templates for quick launch of mobile campaigns. Templates include all popular rich-media formats, such as Page Takeover, Interstitial, Expandable, Catfish, etc, plus a number of those which rare in use. New templates will simplify ad campaign launch and give developers an opportunity to experiment with new formats.
Targeting Capabilities
Also Epom offers new updated technology for mobile manufacture search. With the latest changes, mobile advertisers will be able to target by smartphone or tablet users, as well as by device vendors. In other words, more than 300 different types of devices made by Apple, HTC, Samsung and other mobile suppliers companies, and around 100 tablet models from Apple, Samsung, Amazon and Google. That will help agencies find more immediate ROI for their mobile ad deployments.
Reporting and Analytics
With improvements in reporting and analytics, users track all issues connected with mobile ad campaign and receive all updates in real-time. The increase of earnings will be noticed immediately due to the instant track revenue and value of each click.
"The enhancements give marketers and publishers the opportunity to learn more about their own online business. Providing these features, we are aiming to help our customers better understand their ad placements - whether they need to optimize ongoing campaigns or to make changes in mobile layouts. Epom for mobile will definitely help developers to promote their products while offering an opportunity to monetize them. "- said Adam Jablonski, Ceo at Epom.
About Epom:
Established in 2011, Epom is a Warsaw based company that develops ad serving and ad management solutions for publishers, multi-site content networks, ad networks, and advertisers.
Epom enables its users to run display, video, mobile ads in one place thus saving time, resources and bringing more profit. Epom is massively scalable platform suitable for any impressions volume that needs to be served.
For more information, visit http://epom.com/