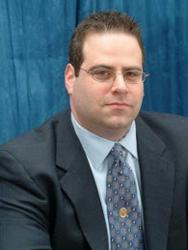 I am truly honored to have received such a prestigious and noteworthy achievement.
Orlando, Florida (PRWEB) October 12, 2012
Criminal defense lawyer David Katz of the Orlando, Florida based law firm Katz and Phillips, P.A. was honored with the 2013 Martindale-Hubbell® Client Distinction Award.
Martindale-Hubbell, the preeminent lawyer rating service for over 110 years, also produces the on-line service of lawyers.com and martindale.com and is associated with LexisNexis. Less than 4% of the more than 900,000 attorneys listed on Martindale.com and Lawyers.com receive this honor of distinction.
This award reflects stellar reviews of David Katz by clients who have taken the time to compliment him in the areas of communications ability, responsiveness, quality of service and value for money.
"I am truly honored to have received such a prestigious and noteworthy achievement," said Katz.
"I want to thank my clients and the entire team at Katz & Phillips, P.A. It takes a team effort to achieve the highest possible level of excellence."
To be considered for this award, an attorney must receive a Client Review Rating Score of at least 4.5 or higher overall on a 5.0 scale
The Client Review Ratings were designed to assist other people seeking legal services. The objective ratings help potential clients identify lawyers with the highest ethical standards and professional ability so they can make better informed decisions.
In his practice, Katz has handled many types of criminal proceedings including all aspects of DUI charges, drug crimes, and violent crimes. Prior to founding Katz and Phillips, P.A. he served the state of Florida as an Assistant State Attorney.
About Katz and Phillips:
David S. Katz is a former Assistant State Attorney and County Lead DUI Prosecutor. He has authored or co-authored three books on DUI Defense and is a frequent speaker at local, statewide and National DUI defense seminars during which he teaches other defense attorneys the skills they need to successfully defend their clients.
James D. Phillips is a leading criminal defense lawyer working at the federal and state levels, handling thousands of cases as a prosecutor in Florida. He now brings those skills to the defense of the unfairly accused, with a focus in DUI law.
Katz and Phillips, P.A. can be contacted at their Orlando office at 321-332-6864.