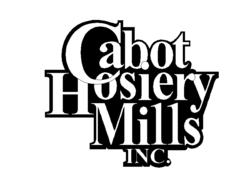 Northfield, VT (PRWEB) October 12, 2012
For thousands from around the Northeast, the changing leaves and dropping temperatures mean just one thing: it's time for the legendary 33rd Annual Cabot Hosiery Mills Sock Sale. Deemed the "Eighth Wonder of the World," the sale offers deeply discounted, Vermont-made socks during two weekends in November in the Sock Capital of the World – Northfield, VT. This year, the sale will take place on November 10 & 11 and 17 & 18 from 8:30 a.m. to 4:30 p.m. at the Cabot Hosiery mill in Northfield. On the opening day of the sale, November 10, the mill will open for special early bird hours at 5:00 a.m.
"Each year over the past 33 years, the sale has continued to grow, and this year will be our biggest ever," said Ric Cabot, third-generation sock maker and co-owner of Cabot Hosiery Mills with his father. "We will be expanding the footprint of our family-owned, Northfield mill in coming months, and we need to create some extra space for the construction. This means that annual sock sale veterans, as well as newcomers, will be thrilled to find even bigger discounts and larger selections."
A greater variety of socks will be discounted, with many items being buy-one-get-one-free. Perfect for pre-holiday shopping, the sale offers a variety of styles from athletic socks to men's wool dress socks, cotton crew socks and novelty patterns. A highlight is the surplus of discounted athletic socks made specifically for skiing, snowboarding, hiking, running and other outdoor sports, as well as a number of military socks.
For more information, please call (802) 485-6078. Cabot Hosiery Mills is located at 364 Whetstone Drive, Northfield, Vermont 05663.
Cabot Hosiery Mills is a family owned and run business located in the mountain valley town of Northfield Vermont. The Cabot mill has been producing premium quality US made socks in a variety of styles since 1978, both under their own name, as well as for a large number of high profile, premium national brands. The firm employs 120 highly skilled Vermonters. Cabot Hosiery Mills is the last remaining hosiery mill in the Northeast, and recorded its strongest year ever in 2012.