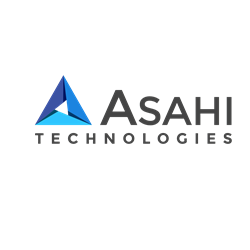 Our programmers, developers and coders have extensive knowledge on Python and its capabilities to render custom solutions to client requirements
(PRWEB) October 13, 2012
Python offers plenty of advantages from accelerated development time, lower costs and smooth maintenance, making it easier for programmers to develop custom software. With the recent version (Python 3.3.0) released last month, its features plenty of advantages for developers as well as users. And to help businesses access top-notch custom software applications, Asahi Technologies announces custom Python development with the latest version 3.3.0.
Python's powerful development environment enables web programmers to accelerate and integrate systems efficiently. Developers around the world who use Python have also experienced quick boost in productivity and considerably low maintenance costs. The popularity is such that sites like NASA, Google, Yahoo and YouTube use Python programming. Continuing with these unique capabilities, the recent version of Python 3.3 provides web developers with an array of enhancements.
The major improvement comes in the form of 'ipaddress' module that can be used for inspecting and manipulating IP addresses. Users can use them to create objects from strings and integers. Apart from it, the 'sys.implementation' attribute can hold consolidated information about the implementation of the running interpreter. Making it a source to the standard library to look for implementation-specific information.
"Our programmers, developers and coders have extensive knowledge on Python and its capabilities to render custom solutions to client requirements," stated Vinod Subbaiah,
CEO of Asahi Technologies during the launch of Python based services in New York.
To help firms learn more about Custom Programming Solutions, Asahi Technologies provides a free online consultation to clients letting them understand their Python development options. The organization also provides custom Software solutions using PHP, ASP.NET and PERL.
About Asahi Technologies
Asahi Technologies is a New York based web design and development firm that provides software consulting and Web solutions to small and medium level businesses all across North America. Asahi Technologies specializes in responsive design, cloud computing, online marketing, mobile application development and open source technologies. Under the leadership of Mr. Vinod Subbaiah, who himself started his career as a software programmer, Asahi Technologies' team comprises of experienced software professionals having extensive knowledge of technology with B2C and B2B operations. The firm's headquarters is located in New York City, NY.