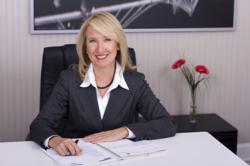 Our firm is available to any of the families that have been affected by this tragic oversight.
Orlando, Florida (PRWEB) October 16, 2012
Persons who may have been affected by the meningitis outbreaks in Central Florida, should contact The Salzmann Firm for assistance. There are four clinics in the Central Florida area that received shipments of the spinal injection drug methylprednisolone from a pharmacy in Massachusetts. These injections have been linked to a nationwide meningitis outbreak, in which 12 people have died and over 124 have been infected in at least 10 different states. If you have received steroid injections anytime since July, Carolyn Salzmann urges you to see a physician immediately.
As reported by WESH news in Orlando, The clinics in Central Florida that were found to have given these contaminated injections were the Florida Pain Clinic, Marion Pain Management Center and Surgery Center of Ocala, all in Ocala. Orlando Center for Outpatient Surgery also used the drug. Although the Florida Hospital does use some products from the New England Compounding Center, which is the center in question, they do not use the specific medication possibly linked to the meningitis outbreak.
The outbreak of aspergillus meningitis has been linked to an injectable steroid, called methylprednisolone acetate, made by the New England Compounding Center in Framingham, Mass. A sealed vial of the drug, obtained by the U.S. Food and Drug Administration, contained levels of fungus that were visible to the naked eye. The New England Compounding Center has recalled all of their products and shut down operations, but health officials estimate that 13,000 people may have been exposed to the suspect steroid since May.
"We were upset to learn of the negligence from the New England Compounding Center. Our firm is available to any of the families that have been affected by this tragic oversight," said Carolyn Salzmann.
Meningitis is an inflammation of the lining of the spinal cord and brain. Symptoms include severe headache, stiff neck, fever, nausea, dizziness and trouble walking. The symptoms can develop within a few days or up to a month after infection. Anyone experiencing any of these symptoms after being exposed to these steroid injections should contact a physician or go to the emergency room immediately.
On Tuesday, October 9th, leading U.S. House and Senate lawmakers from both parties asked federal health officials for briefings on the outbreak as a first step toward possible legislative action to strengthen federal drug safety regulations. The federal Food and Drug Administration regulates only the ingredients and not the compounders, which are subject to a patchwork of state oversight.
Orlando Personal Injury Attorney, Carolyn Salzmann graduated from the Toledo School of Law Magna Cum Laude, and opened The Salzmann Firm in February 2010. They specialize in wrongful death cases as well as personal injury cases all over Florida. Salzmann's firm credo is "a personal approach to injury law" which she accomplishes by providing her clients with a high level of accessibility and customer service.