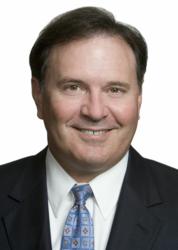 Virginia Beach. VA (PRWEB) October 12, 2012
Williams Mullen is pleased to announce that attorney John Paris has been named by the Center for Innovative Technology (CIT) as a finalist in the GAP 50 Entrepreneur Awards. John is a partner in the Virginia Beach office, and Chair of the firm's Private Equity Group and Innovation Committee.
CIT GAP Funds will honor 50 innovative entrepreneurs as being the most likely to build Virginia's next generation life science, technology and energy companies. The final 50 award recipients will be determined through a peer voting process. CIT GAP Funds is a family of seed- and early-stage investment funds placing near-equity and equity investments in Virginia-based companies within these innovation industries.
John Paris is the only attorney to be recognized as a finalist. Each year, CIT GAP Funds chooses people who are likely to found a high-growth tech, life science or energy venture; are involved in a start-up; have strong ties to Virginia; and have substantive involvement in Virginia's technology or entrepreneurial ecosystem.
A corporate securities lawyer, Mr. Paris' focuses his practice on helping his public and private clients achieve their goals. As a partner with his clients' senior management teams, he helps them comply with federal and state securities laws in their pursuit of capital; pursue the purchase, sale, and licensing of their strategic assets and businesses; find and partner with great companies; and plan their taxes efficiently. Mr. Paris has substantial experience in a myriad of industries and significant experience structuring and forming venture capital, mezzanine and buyout funds and representing them in their investments in portfolio companies.
Award winners will be honored at a banquet in McLean, Virginia, later this fall.
About Williams Mullen
Williams Mullen provides comprehensive legal and government relations services that help grow the business of our clients and the economy of our region across North Carolina, Virginia and Washington, D.C. As an AmLaw 200 firm, our attorneys and consultants strive to find the answers and solutions that help clients grow. Putting our clients' needs first has been the foundation of our approach since the firm was founded 103 years ago. Visit us at http://www.williamsmullen.com.