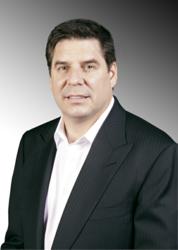 Miami, FL (PRWEB) October 15, 2012
Brightstar Corp., the world's largest specialized wireless distribution company and leader in services for the wireless industry, announced that its CEO, Marcelo Claure, has been named to the Advisory Board of the Mobile World Capital, (MWCapital) an initiative aimed at turning Barcelona, Spain into the permanent global center of mobile technologies.
The board is made up of highly recognized representatives of the mobile technologies and solutions industry from the five continents that will meet regularly to design the industrial agenda and activities of the Capital. It will oversee the strategic design of the MWCapital's long term projects, spread its messages and goals internationally, and create and lead different groups of experts to advise the pillars and initiatives within the MWCapital.
"Marcelo Claure has been invited to join the Mobile World Capital Advisory Board because he is one of the great talents of the mobile ecosystem, and has a great ability to anticipate future trends," said Juan Manuel Barrionuevo, Strategy Director of Mobile World Capital.
The Mobile World Capital consists of four major elements, designed to make Barcelona a global showcase for the future of mobile:
The GSMA Mobile World Congress – the mobile industry's largest B2B event
The Mobile World Festival – events oriented to spreading mobile usage to everyone
The Mobile World Centre – the capital's permanent headquarters and exhibition space to demonstrate and spread mobile technologies
The Mobile World Hub – a unique B2B center that provides value-added mobile services
Claure will join colleagues from Research in Motion, Intel, Alcatel Lucent, Telecom New Zealand, Telmex and others.
About Brightstar
Brightstar is the world's largest specialized wireless distributor and a leading global services company, serving mobile device manufacturers, wireless operators and retailers, with a local presence on six continents. Brightstar's industry-leading services include value-added distribution, supply chain optimization, handset protection and insurance, buy-back and trade-in solutions and multi-channel retail solutions. Brightstar services help customers increase product availability, expand channel reach and drive supply chain efficiencies by getting the right products to the right place at the right time.
Brightstar's annual revenues exceeded US$5.9 billion for the period ended June 30, 2012. The company is ranked #70 on the Forbes 2011 List of America's Largest Private Companies.