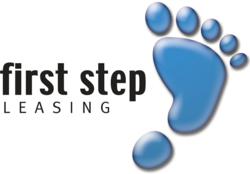 If caught, both the driver and the owner of the vehicle would be guilty of committing a motoring offence
Bolton, Lancashire (PRWEB) October 15, 2012
New research has revealed that 1.8 million UK motorists have been unwittingly risking prosecution as they wrongly assumed that they were covered by their insurance company. The research, commissioned by LV car insurance has reported that 2.2 million drivers have driven without any insurance, and 1.8 million of those surveyed mistakenly believed that their car insurance extended to when they were at the wheel of a car belonging to a friend or family member.
'In the last year, the number of drivers 'borrowing' vehicles in this fashion has risen by 14%,' says Roy Ganley, the owner of First Step Leasing which offers companies around the country the opportunity to buy or lease a van, or a whole fleet. 'If caught, both the driver and the owner of the vehicle would be guilty of committing a motoring offence.'
18% of polled drivers admitted lending their vehicle to a trusted friend or family member, and 19% believed that the insurance policy on the vehicle would still be valid. Worryingly, 4% of motorists confessed that they 'didn't care' that the driver of their vehicle was uninsured. 'This statistic really worries me,' says Roy Ganley, who provides vehicles to companies across the country allowing them to lease a van and build up a fleet one vehicle at a time. 'The polled motorists who 'didn't care' obviously don't realise the risks involved when uninsured drivers take to our roads.'
The research also referenced data that noted 22,000 motorists had been awarded penalty points after being caught driving an uninsured vehicle in the last six months, suggesting that the reason for this largely undetected type of motoring offence is due to 'apathy' and 'motorists do not perceive this as a serious crime and believe that they will get away with it.'
47% of drivers who allow uninsured friends and family members to borrow their vehicles allow them to do so on the average of once per month; of these 28% allow their uninsured sons or daughters to use the vehicle whilst 15% regularly allow their flatmates the same service. 'I can understand that parents of teenage children want to help them out by allowing them to drive the family car,' says Roy Ganley of First Step Leasing, a company offering business the chance to lease a van and providing lease vans for a variety of different industries. 'But surely parents should also set the example to their children, by ensuring that they're fully insured first?'
The LV research notes that 'Driving a vehicle without insurance, or allowing your vehicle to be used by another driver without insurance, is a serious motoring offence. Those caught by the police face fines of up to £5,000, up to eight penalty points on their licence and in some circumstances an instant driving ban can be imposed.'
'Fines, penalty points and bans are terrible charges for any driver ,' Roy Ganley has over twenty years' experience in the lease vans industry, and currently manages van hire purchase company First Step Leasing in Bolton. 'Particularly if they depend on a vehicle as part of their employment,'
'Thousands of motorists lend their cars to others and don't realise they are not insured to drive them,' says LV managing director, John O'Roarke. 'The root of the problem is that many drivers assume that by having comprehensive insurance on their own vehicle, they are automatically covered to drive other vehicles - but this is not always the case.'
'Motoring offences of this nature,' explains Roy Ganley, a respected van hire purchase supplier, 'Are known in the industry as IN10 - driving without valid insurance and IN12 - allowing an uninsured driver to drive your vehicle.'
Vehicle owners who lend out their cars which are then involved in an accident then risk prosecution for allowing the car to be driven by an uninsured driver, but they would also have to foot the bill for any repairs. The vehicle owners' insurance company can then pursue the car-borrower for the repair costs of the third party's car which under the Road Traffic Act, the insurer is legally obliged to pay even though the insurance was invalid.
'It's only fully comprehensive car insurance that insures you - the policyholder - to drive somebody's else's vehicle, but this is not a feature of all policies,' continues Roy Ganley who is involved with leasing vans for both commercial and domestic purpose. 'If you are covered to drive another vehicle, you will always require permission from the owner and bear in mind that it will only be as 'third-party' - what this means is that even if you're legally driving your mother's car, for example, and you're involved in an accident with another vehicle, it will be only be the damage to the other vehicle covered by your insurance company. If you damaged your mother's car in that accident, all repair costs would have to come out of your own pocket.'
The Motor Insurers' Bureau estimates that the cost of uninsured drivers adds approximately £30 to the cost of ever motor policy on an annual basis. 'Insurance companies usually only offer third party cover in other vehicles to comprehensive policyholders over the age of 25,' says van lease purchase expert, Roy Ganley. 'This is because of the high risk of younger drivers being involved in traffic accidents.'
'Driving other cars presents an additional risk, as the insurer has no way of knowing what vehicle the driver may get behind the wheel of,' says Aviva's senior motor underwriter. 'For instance, a young driver might have insurance for a small hatchback but decide to get behind the wheel of a powerful SUV, which is obviously a far greater risk.'
'I'm urging all drivers to check the details of their insurance policies,' concludes Roy Ganley, who has been leasing vans for over twenty years. 'As a policyholder and a vehicle owner, it is your responsibility to ensure that you are fully ensured driving somebody else's vehicle and somebody else is insured to drive yours.'
'We are really proud of our website' says Roy, we choose Vizcom Design as I feel they are the best Bolton website designers and this press release is part of an ongoing search engine marketing campaign.