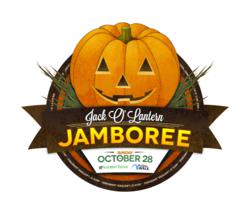 Riverdale, NJ (PRWEB) October 16, 2012
The Jack O' Lantern Jamboree is a two hour pumpkin lighting extravaganza that will feature pumpkin carving clinics and a live carving contest for specially selected participants organized by Glenwild Gardens. The Jamboree will also feature opportunities for children, adults and families to bring their pre-carved creations to the Jamboree for a chance to win prizes and recognition for their efforts.
Organizers associated with the Jamboree will be out and about in late September and throughout October providing GroRite pumpkins and contest rules for prospective carvers. Electronic tea lights will be provided to all those bringing Jack O' Lanterns to be judged. In addition to the carving clinic and contest, other activities will include a wheel chair obstacle course, games, face painting and more. The evening continues with the "Push to Pumpkin Walk" where all contestants' pumpkins will be lit, lights dimmed and those in attendance will be invited to walk around the track to admire all of the pumpkins. A panel of judges will select winners in various categories of the pre-carved contest. The event ends with the crowning of the premier pumpkin carver, determined by the audience.
The Jack O' Lantern Jamboree will be held rain or shine on Sunday, October 28th from 4:30 to 6:30 p.m. at Kinnelon High School. In the event of inclement weather, the event will be moved to the high school gym. Call 862-200-5848 or e-mail slajam (at) pushtowalknj (dot) org for details.
About Push to Walk
Founded in 2007 by John & Cynthia Templeton after their son Darren sustained a spinal cord injury. He dove off their family boat in July 2004, broke his neck and was paralyzed from the chest down. Darren was 18 years old at the time. Push to Walk is the only non-profit specialized exercise gym in the New York-New Jersey area that empowers people with spinal cord injuries to realize their individual potential. Push to Walk's rigorous one-on-one workout approach challenges clients to reach their personal goals and achieve maximum independence, leading to greater success and fulfillment in their personal and professional lives. A 501(C)3 non-profit, Push to Walk is located in Riverdale, New Jersey. Visit http://www.pushtowalknj.org to learn more.
About Suburban Trends
Suburban Trends, or "The Trends" as its readers affectionately call it, is the place to turn to for news, big and small, about northern New Jersey. Published every Wednesday and Sunday, Suburban Trends is the hometown paper that brings a mix of hard news, features, hometown happenings and events to its readers. Looking for news on that bad car accident? Who scored the winning touchdown? Who made the honor roll? Turn to Suburban Trends, a paid community newspaper with loyal readers.