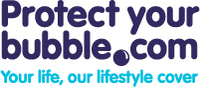 (PRWEB UK) 15 October 2012
Super spy, gentleman, connoisseur, pilot and licensed to kill, James Bond celebrates his 50th anniversary this year with the release of Skyfall. Daniel Craig stars as the latest incarnation of the British hero, and the only thing that is cooler than Bond himself are his incredible gadgets. To celebrate the release of Skyfall and Bond's 50th anniversary, Protect Your Bubble have reviewed the coolest gadgets from his films.
Phones – The second Bond movie, in 1965, From Russia with Love, Bond uses a now ubiquitous car phone, and the world has never been the same since. In Tomorrow Never Dies, 1997, Bond's Ericsson mobile phone, could read fingerprints, pick locks, featured a remote control for his BMW 750iL, and doubled as a 2,000-volt taser, and best of all, it could make phone calls and send text messages.
The Bond Car – Regardless of the car, be it an Aston Martin, Lotus Esprit, BMW, or other fine motor, Bond always drives the finest. Of course, it has its fair share of gadgets: missiles, machine guns, oil slick, ejection sheet and on-board computer.
Jet Pack – Thunderball, shot in 1965, sees James take off in a jet pack. Many a person has longed for the day these become a standard form of travel. Walk outside, strap on a jet pack and fly off to work. How cool would that be?
EM-RPM ring – Diamonds are Forever, shot in 1971, Q, played most famously by the late Desmond Llewelyn, gives Bond a ring that un-randomizes slot machines. This ensures a payout every spin and causes quite s stir in the casino.
The Watch – Bond is never seen without his trusty watch. Whether they pack a laser, explosive charge, grappling hook, powerful magnet or buzz-saw, James is never without a slick timepiece.
The James Bond franchise is as well known for the gadgets as it is for the incredible stunt scenes, but even Bond would be angry and upset if he lost one of his gadgets. Protect Your Bubble is gadget insurance, and it protects mobile phones, laptops, tablets and a host of other important items. At a price even a Bond villain henchman can afford, Protect Your Bubble is insurance for peace of mind. Visit Protect Your Bubble for additional information and a free quote.