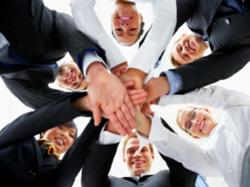 "Architects and engineers might make up 20 percent of the employees and RedVector has their back. But the other 80 percent of the staff can benefit from training too. And that's where SmartTeam shines." - SmartTeam Product Manager Vicki Fox David
Tampa, FL (PRWEB) October 16, 2012
RedVector.com, the leader in online continuing education and corporate training solutions for the architecture, engineering and construction industry, is now offering clients the option of adding SmartTeam business courses to their staff training course offerings. SmartTeam is the leading provider of an easy-to-use, affordable online staff learning and performance engine and online training courses for small and medium businesses with fewer than 500 employees
Both RedVector and SmartTeam fall under the umbrella of parent company VectorLearning, and recently the decision was made to offer the SmartTeam course library as an add-on to RedVector's premier AEC training solution.
A fledgling company that has seen significant growth in the last year, SmartTeam provides a unique resource for HR personnel, managers, marketing and sales professionals to receive critical training on leadership skills; organization and time management; project management; compliance and ethics; sales and customer service; as well as personal health and wellness.
"In a typical AEC firm, architects and engineers might make up 20 percent of the employees and RedVector has their back," says SmartTeam Product Manager Vicki Fox David. "But the other 80 percent of the staff can benefit from training too. And that's where SmartTeam shines."
RedVector clients can now bundle their corporate training with SmartTeam services, resulting in a powerful, seamless solution that delivers end-to-end training for the entire firm—all from one interface and with robust and easy-to-use tracking and reporting tools.
Individual users may also purchase courses from SmartTeam individually. SmartTeam courses can now be found in the RedVector course catalog on http://www.RedVector.com
More information can be found at http://www.RedVectorEnterprise.com or http://www.SmartTeam.com.
About RedVector
RedVector sets the standard for excellence in online continuing education and training for the architecture, engineering and construction industry and holds more than 60 state and national accreditations. Through our award-winning Learning and Performance Engine we offer individual courses as well as large-scale corporate training solutions for AEC firms featuring customizable and easily accessible online universities with a full range of tracking and reporting features. With an online library exceeding 1,100 courses authored by more than 100 subject matter experts, RedVector serves more than 130,000 AEC professionals in all 50 states. The recipient of numerous community honors and industry awards, RedVector was founded in 1999 and is headquartered in Tampa, Florida. For further information call 1-866-546-1212 or visit http://www.RedVector.com.
About SmartTeam
SmartTeam provides a convenient, affordable and fully hosted online training solution for small to medium businesses. A division of online education leader VectorLearning and headquartered in Tampa, Florida, SmartTeam provides more than 75 expert-authored professional skills training and compliance courses through a user-friendly Learning and Performance Engine to facilitate enrollment, completion and tracking. SmartTeam offers live support seven days a week, as well as a broad range of features and administrative tools. For further information call 866-565-7465 or visit http://www.SmartTeam.com.