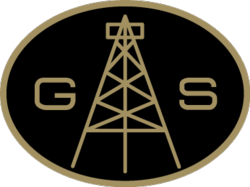 Houston, Texas (PRWEB) October 16, 2012
G.A.S. Unlimited announces the finalization of its contract with a global oil and gas leader who employs more than 40,000 full-time and contract personnel worldwide. The new contract represents new professional opportunities for G.A.S. employees around the globe.
G.A.S. Unlimited's newest client engages in oil and natural gas exploration and production in three core regions: the United States, Middle East/North Africa and Latin America. In order to boost the production rate of mature oil and natural gas fields, the oil and gas leader is known for applying advanced technology to access hard-to-reach reserves. Other segments of its operations include processing, transporting, storing, purchasing, and marketing crude oil and natural gas. Furthermore, the company is a well-established petrochemical entity, manufacturing polyvinyl chloride resins, chlorine and caustic soda.
G.A.S. is excited about the opportunities this contract brings its employees while stimulating its client's global growth and success. Experienced oil and gas professionals interested in learning about new opportunities throughout the United States, the Middle East/North Africa, or Latin America please visit http://www.gasunlim.com and click on our job opportunities. Also, e-mail your resume to jobs(at)gasunlim(dot)com.