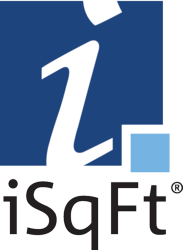 This isn't just about efficiency, and it's not just about protection. It's both.
Cincinnati, OH (PRWEB) October 16, 2012
iSqFt, in concert with The Associated General Contractors of America (AGC), has announced that it will contribute $15MM worth of subscriptions to its new online prequalification management solution to AGC general contractors at no cost.
The goal of the program is to give contractors the information and tools they need to find the right subcontractor bidders, to identify risk, and to mitigate the damage associated with default. AGC member general contractors will get access to a state-of-the-art online application that will allow them to more efficiently and cost-effectively prequalify vendors and manage their information. The form within the standard application is based on the industry-standard ConsensusDocs Subcontractor Statement of Qualification Form 721.
iSqFt President and CEO Dave Conway understands the challenges facing general contractors regarding subcontractor default, and knew that iSqFt could use its longstanding relationship with The AGC to address the problem. "The development time and resources involved in creating this have been substantial, obviously. But we--The AGC and [iSqFt]--have a history of online innovation, and we felt this issue was important to resolve, which is why iSqFt chose to absorb the cost."
Conway goes on to express confidence that this new solution will be embraced. "This isn't just for GCs. We've included benefits for subcontractors, so there's something in it for everyone. It's important to our customers and it's important to the industry."
This new application does indeed have benefits for more than just GCs. Subcontractors who receive requests from general contractors using the application can respond to any requests they receive for free, and in a format that's easier for all involved to manage. Subcontractor subscribers will also be able to manage and save a centralized form that will allow them to fill out the standard form one time and securely share their information with any general contractor that requests it. That will save them from having to repetitively fill out a form from scratch for multiple general contractors, which will save them time.
Dave Lukens, COO of the AGC, is clear about the benefits this new and innovative solution will offer AGC members. "This isn't just about efficiency, and it's not just about protection. It's both, and it offers both to nearly everyone involved in a project. This kind of thing, these kinds of tools and new ideas, is what we work hard to offer our members, and I'm very pleased to be able to work with iSqFt to offer it."
AGC member general contractors interested in learning more about how to gain access to the iSqFt online prequalification management application and how it can help them work more efficiently can visit http://www.isqft.com/AGC-Prequalification.
About iSqFt
iSqFt is a leading software-as-a-service company, serving the commercial construction industry by offering its subscribers access to a network that connects tens of thousands of general contractors, subcontractors, suppliers, and manufacturers. iSqFt helps its customers thrive by offering the information and tools they need to work more efficiently and profitably.
Founded in 1993 as Construction Software Technologies, Inc., Cincinnati-based iSqFt serves as strategic partner for the Associated General Contractors of America (AGC) and local AGC chapters. iSqFt is also a proud member of the U.S. Green Building Council, and is committed to the practices of sustainable design and construction.
iSqFt has twice been included in Inc. magazine's list of fastest growing private companies, and has been named one of the Business Courier's "Best Places to Work" four consecutive years.
For more information about iSqFt and its applications, visit http://www.isqft.com or follow us on Twitter.
About AGC
Located in the Metropolitan Washington, DC area, The Associated General Contractors of America (AGC) is the leading association for the construction industry. Operating in partnership with its nationwide network of 95 chartered Chapters, AGC provides a full range of services satisfying the needs and concerns of its members, thereby improving the quality of construction and protecting the public interest.
AGC was established in 1918 after a request by President Woodrow Wilson. Wilson recognized the construction industry's national importance and desired a partner with which the government could discuss and plan for the advancement of the nation. AGC has been fulfilling that mission for the last 90 years.
A full service national trade association with a nationwide network of exceptional chapters, AGC represents nearly 30,000 leading firms in the industry - including general contractors, specialty contractors and service providers and suppliers. AGC members play a powerful role in sustaining economic growth, in addition to producing structures that add to productivity and the nation's quality of life. AGC is truly the "voice and choice" of the construction industry.