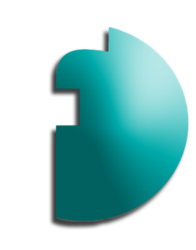 Much of recruitment depends on understanding our client's specific needs
(PRWEB) October 17, 2012
Fellows and Associates, a recruitment and management consultancy focussing solely upon the IP sector, are setting their sights on further exploring the corporate market. The firm provides their clients with a full range of services, from sourcing candidates specific to a brief through to managing the interview process and offer stage. Their emphasis to date has been on catering for their established private practice clients, but after celebrating their 3rd birthday last month, the busy recruiters have decided to further their reach into the corporate market.
This is by no means unchartered waters for the firm, with director Pete Fellows completing work for major corporations both in the UK and further afield. The most recent of which being a managed recruitment campaign for Teva UK, which has allowed Fellows and Associates to fully utilise their extensive range of resources, including a professionally designed advertisement, exposure through their social networks and the pick of their impressive established candidate base.
Other than their current work, the firm have enjoyed sporadic contact with the corporate market over the years and are determined to develop their modest network of in-house clients to equal, if not supersede, that of their private practice work. Phillipa Field, the newest member of the Fellows and Associates team, was recruited specifically to manage the proceedings. "I am excited and honoured to be given the responsibility to develop the Fellows and Associates' brand within the corporate market and I believe we already have the knowledge and connections needed to begin making an impact within the sector. Our approach to in-house recruitment to date has been rather intermittent and we want to evolve this into an organised campaign so our candidates can enjoy options both from our private practice and corporate clients."
The firm are keen to explore the differences in recruitment procedure between in-house IP departments and private practice. Fellows and Associates Director Pete Fellows says "It is important that we do establish and understand the differences in the approach of corporate clients with regards to recruitment compared to that of private practice firms. Much of recruitment depends on understanding our client's specific needs and large companies may have different concerns when recruiting an IP professional." He continues "If we can understand these concerns and deliver results using our knowledge of the sector, then we are able to provide a more time effective and professional service to our in-house clients."
This step certainly illustrates a leap in the right direction for Fellows and Associates, who in the past year have expanded their team by welcoming two new members, attended INTA in the spring and will soon be jetting off to Seoul for AIPPI's 43rd World Intellectual Property Congress. They have enjoyed a lot of growth recently whilst still ensuring the needs of their clients and candidates remain at the forefront, whether they be private practice or corporate.
About Fellows and Associates
Fellows and Associates pride themselves on providing a boutique range of recruitment services, including contingent and retained campaigns with advertised selection and targeted search assignments. They recruit Patent Attorneys, Trade Mark Attorneys, IP Lawyers and other Intellectual Property professionals worldwide. 'Fellows Business Consulting' is a new arm of the firm offering targeted strategic advice to firms within the Intellectual Property sector worldwide. See fellowsandassociates.com for more or phone +44 207 903 5019.