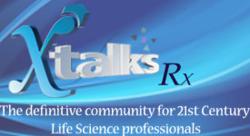 Toronto, Canada (PRWEB) October 15, 2012
Financial and competitive pressures in Research and Development for the biopharmaceutical industry are challenging the traditional, often narrowly focused transactional relationships with CROs and driving an evolution in outsourcing partnerships. These new and innovative partnership models are focused upon true partnership, innovation, optimization of oversight and ultimately increased speed and reduced cost.
One of the most effective partnership models and one that continues to play a prominent role in the industry is a Functional Service Provider relationship.
The webinar will also address the challenges for both a sponsor and a CRO in evolving to a new and often more complex but successful outsourcing relationship. A live Q&A session with the audience will be included at the end of the presentation.
For more information or to register go to http://xtks.in/SK6mR3
Xtalks, powered by Honeycomb Worldwide Inc., is a leading provider of educational webinars to the global Life Sciences community. Every year thousands of industry practitioners turn to Xtalks for access to quality content. Xtalks helps Life Science professionals stay current with industry developments, trends and regulations. Xtalks webinars also provide perspectives on key issues from top industry thought leaders and service providers.
To learn more about Xtalks visit http://xtalks.com/ContactUs.ashx
Contact:
Karen Lim (416) 977-6555 ext 227
clientservices(at)xtalks(dot)com