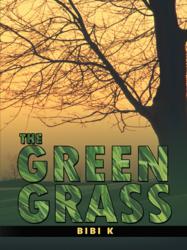 Queens, New York (PRWEB) October 15, 2012
Immigrants should be recognized for their ability to survive and yet maintain their dignity and heritage, says author Bibi K.
Based on the first-hand accounts of the author, The Green Grass tells the gripping story of the struggles and sacrifices of a single mother as she transitions to life in America. It reveals how she deals with the emotional trauma of being separated from her parents, siblings, and above all, her two children.
"When you are faced with hardships in life, you need to dig deep down within and find the resources to propel you forward," says Bibi.
The author hopes that The Green Grass will open readers' eyes and hearts to the plight of immigrants and their families who are often dealing with emotional turmoil and personal tragedies.
Bibi says, "Immigrants are human beings too and they have dreams and aspirations just like any other person."
As a former teacher, Bibi always advocates for education. She hopes that through this book, parents will continue to educate their children and in general, help the world better understand what people have to endure when they come to America in search of a better life.
The Green Grass
By Bibi K
ISBN: 978-1-47724-876-8 (softcover), 978-1-4772-4877-5 (hardcover), 978-1-47724-875-1 (e-book)
Softcover: $14.95, Hardcover: $22.99, E-book: $1.99
Available at barnesandnoble.com, amazon.com and authorhouse.com.
About Bibi K
A former teacher and native of Guyana, Bibi K is now a United States citizen and resident of Queens along with her two children and her grandchild. She is happily remarried and works as an Executive Assistant. Bibi attended Cyrill Potter College of Education where she received her Teacher's Certificate while studying English and Psychology. She has written a few periodicals and won the first prize in a writing competition sponsored by her job in which she entered a synopsis of her most current book, The Green Grass.
###
**FOR IMMEDIATE RELEASE**
EDITORS: For review copies or interview requests, contact:
Liesl Kasdorf
lkasdorf(at)bohlsengroup.com
317-602-7137
(When requesting a review copy, please provide a street address.)