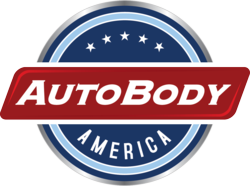 Possessing a highly skilled staff is a big part of providing our customers with the best quality of collision repair service.
Jackson, Tenn. (PRWEB) October 12, 2012
The not-for-profit training organization I-CAR has been supporting the ongoing training and development of professionals in all areas of auto collision repair for more than 30 years. Part of their efforts include providing individuals and businesses with recognition for going above and beyond the call by continuing support of collision repair education and training programs. The Jackson, Tenn. AutoBody America (ABA) collision repair center is proud to announce they have received I-CAR's highest level of recognition as a Gold Class Professionals® business. This achievement illustrates AutoBody America-Jacskson's dedication to both their customers and their employees.
"We are extremely proud of the work done by the Jackson collision repair location in achieving this high level of certification," stated ABA President Will Johnston. "Possessing a highly skilled staff is a big part of providing our customers with the best quality of collision repair service. At every AutoBody location we strive to continuously adopt training programs that keep our employees informed and educated on the latest developments, technology and trends in our industry."
The title "Gold Class," recognizes auto body collision repair centers whose employees have obtained high levels of training certification and also those repair centers who offer ongoing training & certification programs. More than five of the ABA-Jackson employees have received advanced role specific training and have been certified as I-CAR Platinum Professionals®. By providing employees with varied training programs AutoBody America-Jackson has been able to maintain their dedication to complete and on-time collision repair services. Designation as I-CAR Gold Class Professionals® also demonstrates the level of commitment ABA-Jackson has to continuously improving the level of service they offer to every customer.
The Jackson auto body repair center is one of many other of ABA locations to obtain the designation as an I-CAR Gold Class Professionals® business. AutoBody America asserts that as they grow they will continue to focus on making certain each location adheres to the same high standards of quality customer service and professionalism. Through continued training and technician development ABA continues to meet the demands of a progressive and innovative automotive body repair industry.
For more information on AutoBody America-Jackson, visit http://www.autobodyamerica.com.