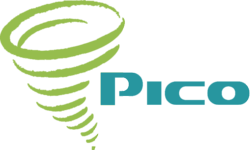 SEATTLE (PRWEB) October 15, 2012
Pico Computing is pleased to announce the availability of the M-506 FPGA module. This is Pico's first module to feature an Altera 28-nm Stratix® V FPGA. The M-506 module is the most recent addition to Pico's scalable PCI-Express architecture, enabling users to start with a single module and grow their system by adding additional modules as their application needs increase.
"We architected our 28-nm Stratix® V FPGA family to support the highest bandwidth and highest performance applications," said Jordon Inkeles, senior marketing manager, high-end products, at Altera. "Pico Computing's latest M-506 module is well suited to address the most computationally intensive systems, from high-performance computing applications used in financial markets to bioinformatics."
Along with the Stratix® V GX FPGA (5SGXA3), the M-506 also features a 4GB DDR3 SODIMM capable of 12.8GB/s memory bandwidth. Communication to the host system is through an x8 Gen3 PCI-Express. For GPIO, there are 32 LVDS and 2 GX transceivers on a high density I/O header. Up to 48 M-506 modules can be clustered in Pico's 4U SC5 FPGA SuperCluster. Additionally, the M-506 has the capability to be utilized in standalone and embedded applications.
"Pico is excited to bring to market its first board featuring Altera's Stratix® V FPGA. Its flexibility and performance make the M-506 the ideal solution for high performance computing and embedded applications," said Kelley Dobelstein, senior hardware engineer for Pico Computing.
The M-506 module will be on display at Booth 2107 during the SC12 conference (November 10-16, Salt Lake City, UT). The M-506 will be available at the end of the fourth quarter 2012.
Please contact Pico Computing for product inquiries and pricing.
About Pico Computing
Based in Seattle, Washington, Pico Computing specializes in highly integrated development and deployment platforms based on Field Programmable Gate Array (FPGA) technologies. Applications for Pico Computing technologies include cryptography, networking, signal processing, bioinformatics, and scientific computing. Pico Computing products are used in embedded systems as well as in military, national security and high performance computing applications. For more information about Pico products and services, visit http://www.picocomputing.com.