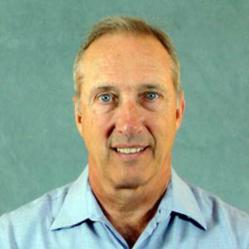 Intellimins is a credible, go-to resource available 24/7
Troy, Michigan (PRWEB) October 15, 2012
Intellimins.com, the "business intelligence in minutes" website, now has over 40 Project Management video solutions delivered by Project Management expert, Ernie Baker, PMP®, PRINCE2® Practitioner. These videos are an excellent resource for existing Project Managers needing a refresher, for those thrust into managing projects with no previous experience, or those preparing for the Project Management Professional (PMP) Exam. Intellimins video solutions are offered at $5.00 to $25.00 for single videos and Project Management Foundations Certificate Courses I and II are also available.
Global workforce trends show a strong increase in the perceived value of employing Project Management skills in both large and small endeavors. In some organizations, nearly every employee is, at times, viewed as a project manager. By engaging with Intellimins Project Management solutions, anyone can learn and use the foundational skills related to Project Management such as systematic planning, project execution, monitoring, control, and closure. Intellimins' Project Management topics range from the introductory Project Managers - Managers of Expectations and Interpersonal Skills for Project Managers to more advanced lessons such as Developing a Project Charter, Calculating Earned Value and Risk Management-Risk Assessment.
"Project Managers are time-pressed professionals, and are often deployed far from a traditional office setting. The Intellimins' short video format suits the needs of those new to managing projects, as well as those who may need a refresher on how to execute a process that they may not have performed recently. Intellimins is a credible, go-to resource available 24/7" said Ernie Baker.
In addition to concise "how-to" presentations on topics such as scope, scheduling, cost, quality and risk, Ernie Baker also covers the very skills that help assure success as a Project Manager. Interpersonal skills have become even more critical to the Project Manager's success as the client-centric project evaluation has become the norm. Intellimins video solutions like: Communication Skills for Project Managers, Presentation Skills for Project Managers, Project Leadership and Working with Virtual Teams, can help professionals learn and reinforce the behaviors that will help them succeed.
"Ernie Baker is the kind of Project Management resource every organization needs. He is articulate and detail-oriented. He shares his wisdom with practical tips and a great sense of humor. We are delighted to be able to offer Ernie Baker's Project Management solutions on Intellimins" said Maureen Foresman, Co-Founder of Intellimins
About Ernie Baker
Ernie Baker is the president of Start to Finish PM, Inc., a Project Management Institute Registered Education Provider, headquartered in Verona, NJ. Ernie's practice involves training and consulting with all type organizations on their program and project management initiatives. Ernie is best known for his sense of humor, his analogies, stories and insights into the world of the project manager. Over the past 25 years, he has worked with clients such as MetLife Insurance, Morgan Stanley, Disney, Merck, Bristol-Myers Squibb, Mercedes Benz USA, IBM, United Technologies, A&P, and Johnson & Johnson. Ernie is available for project management or program management training and consulting engagements worldwide. He will be speaking at the PMI Global Congress 2012, where he has drawn standing-room-only crowds in the past.
About Intellimins:
Intellimins is a cloud-based technology company offering online learning solutions, including certificate courses, for business, government and education. The website offers 24/7 access to video solutions that users can view on PC's, tablets and smartphones. Intellimins mission is to improve the performance and career development of motivated professionals by making valuable skills and tools easy to find, assimilate and deploy in the workplace. Intellimins can also produce and host both public and private content for individuals and organizations. Discover more at: https://www.intellimins.com.
Intellimins is an Automation Alley company.