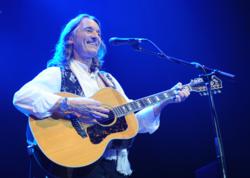 "The highest compliment that Roger can be paid is that he probably sounds better live today than in the recording studio more than a generation ago." London Evening Standard
Modesto, CA (PRWEB) October 15, 2012
Recognized as one of the most gifted composers, songwriters and lyricists of his time, Roger Hodgson will appear in concert at the Gallo Center for the Arts on Saturday, October 27 at 8 pm. Tickets are on sale now and range from $39 to $89.
Groups of 15 or more are eligible for a 15% discount. For tickets and more information, visit GalloArts.org or call (209) 338-2100.
Hodgson was the lead singer, writer and arranger of most of Supertramp's hit songs, including "Give a Little Bit," "Dreamer," "It's Raining Again," "Take the Long Way Home," "The Logical Song," "Breakfast In America," and "Fool's Overture," among others. The band sold more than 60 million records.
Hodgson's appearance at the Gallo Center is part of a 34-city U.S tour, his first since leaving Supertramp in 1983. He will be accompanied by a four-piece band.
Hodgson co-founded the progressive rock band in 1969 and was with them for 14 years. He recently received two awards from American Society of Composers, Authors, and Publishers for his songs being in the top played songs in their repertory, proving that they have indeed stood the test of time.
The Gallo Center for the Arts' 2012-13 Premier Partner is Boyett Petroleum.