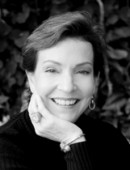 (PRWEB) October 15, 2012
The expanding Haute Design Network is pleased to welcome Suzanne Lovell of Suzanne Lovell Inc., based in Chicago, IL. Known for a unique approach towards designing environments that showcase a clients' scrapbook of personal experience and express their passion for home, each project is carefully designed, crafted, and executed to reflect their individual and very personal style.
About Haute Design Network
Haute Design Network selects interior designers that have displayed a high level of expertise and accomplishment in their field. This exclusive circle of leading interior designers is invited to bring their past, current, and future work to Haute Living readers. Lovell and her colleagues are featured on Haute Design Network's comprehensive website as exclusive interior design professionals, along with daily blog posts, articles, and up-to-date reports related to design, real estate, and luxury. All this and more may be accessed by visiting http://www.hautedesignnetwork.com.
About Suzanne Lovell
Suzanne Lovell provides a complete spectrum of interior architecture and design services that include new construction and renovation projects, architectural materials specification, construction administration, custom millwork, furniture and textile design, as well as antique, auction, and fine art sourcing.
Suzanne Lovell, Inc. further distinguishes itself by acting as the Project Lead and Client Advocate. As such, Suzanne Lovell, Inc. navigates its clients through the myriad decisions required to complete each project in terms of design, budget, schedule, and construction, while providing peace of mind and adding value throughout the process.
Taking a cue from its clients' goals, lifestyle, and personal collections, Suzanne Lovell realizes each residence through its unique approach to design, which integrates architecture and interiors from project inception and fully considers furniture, textiles, and fine art collections.
"Creating elegance within the context of modern design truly does come down to a thoughtful and very thorough consideration of detail." – Suzanne Lovell
To learn more about Suzanne Lovell and Suzanne Lovell, Inc, visit their Haute Design Network profile: http://www.hautedesignnetwork.com/designer/suzanne-lovell/