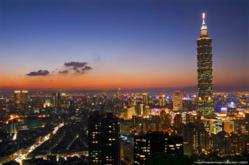 With all of our technology backgrounds and a vital location in Taiwan, we will no doubt help in growing the MobileDemand product line and global presence.
Hiawatha, IA (PRWEB) October 15, 2012
MobileDemand, the nation's leading provider of Rugged Tablet PC systems in the Transportation industry, announces the opening of a new office in the capital city of Taipei, Taiwan and expansion of its world headquarters in Hiawatha, Iowa.
Under the direction of Wen Shih, Executive Director of the new Asia facility, the staff in the Taipei, Taiwan office will be focused on building and maintaining the Asian supply chain infrastructure to produce high performance, competitively priced products that differentiate the company and improve mobile workforce productivity for its customers. MobileDemand xTablet rugged tablet PC systems enable companies to extend enterprise and business applications to mobile workers to access critical information and make better business decisions at the point of interaction. MobileDemand innovative rugged tablet PCs deliver performance with superior enterprise value and enable greater efficiency and productivity in the field. Mr. Shih was previously with Apple as a Product Manager of memory modules and display components, and more recently with General Dynamics as Director of Asian Operations. Two employees with technology backgrounds will be helping procurement, project management, sales and marketing, and operations management.
MobileDemand has been honored locally in 2012 as the second fastest growing company in the Eastern Iowa corridor and nationally by placing 1,034 on the Inc. 500/5000 list of fastest growing companies. The growth prompted a move to the new Hiawatha, Iowa, office location in April of 2011, doubling its space at the time. Continued rapid growth has precipitated this latest expansion, growing the headquarters by another fifty percent into the second floor of the current facility. The expanded space will accommodate up to twenty new hires in the next couple of years in engineering, sales and marketing.
"We are extremely excited to expand our facilities in Hiawatha and open our new office in Taipei," says MobileDemand President Matt Miller. "We've engaged a seasoned and respected team led by Wen Shih in Taipei to carry our strategic sourcing plans into reality. The expanded headquarters office space will house the company's new Innovation Center where product development and marketing staff will enjoy a unique and inspiring work environment to foster the creativity needed to drive our continuing fast-paced growth. In the true entrepreneurial spirit, we are building success with our customers, employees, and international business partners."
Taipei is a center of international laptop and tablet manufacturers as well as economic powerhouse in the Asia Pacific region. The new MobileDemand office in Taiwan is located in the internationally renowned Taipei 101 tower in the heart of Taipei's bustling world trade business center district. Soaring in at 101 stories, the Taipei 101 sky scraper is one of the tallest buildings in the world.
"Being able to dive deep into the Asian technology industry to foster MobileDemand's growth has us beyond thrilled," says Wen Shih, Executive Director of the new Taipei office. "With all of our technology backgrounds and a vital location in Taiwan, we will no doubt help in growing the MobileDemand product line and global presence."
About MobileDemand
MobileDemand is the nation's leading provider of rugged tablet PC systems used in the transportation industry to improve productivity, anywhere. MobileDemand xTablets are used by mobile workers in many other industries including Food and Beverage Distribution, Manufacturing, Retail, Field Service, Military and Public Sector to cut operational costs and improve customer service. MobileDemand xTablet Rugged Tablet PCs and accessories are built military rugged to withstand harsh environments. They deliver the power, reliable performance and long-term savings companies need to achieve greater efficiency and productivity in the field. In 2012 MobileDemand earned the position of 1,034 on the 2012 Inc. 500/5000 list of the nation's fastest growing private companies. The company has built its success on a commitment to innovation everywhere – in product design, customer relationships and in its channel. President Matt Miller also received recognition as a finalist for the prestigious 2012 Ernst & Young Entrepreneur of the Year award. MobileDemand. Innovation everywhere. Productivity anywhere. Additional information is available at http://www.RuggedTabletPC.com.