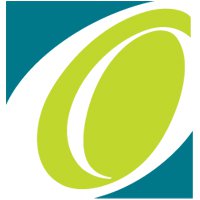 "Our center is a state-of-the-art facility provides safe, effective weight loss solutions to those who feel they have no other options."
Tijuana, Mexico (PRWEB) October 15, 2012
Obesity Control Center, the world's leading obesity center, is pleased to announce that its team of world renowned surgeons and skilled medical professionals have performed more than 10,000 weight loss surgeries for patients from around the globe.
Based just minutes outside of San Diego, California, in Baja California, Mexico, Obesity Control Center is recognized worldwide as both a pioneer in the field of bariatric (weight loss) surgery and the unchallenged leader. Built and designed specifically for weight loss procedures, the Obesity Control Center helps change the lives of patients who struggle with constant weight gain and obesity.
For millions of people around the world, obesity is a debilitating problem that affects nearly every aspect of a person's life. More than just a health issue, severe weight gain can cause barriers and obstacles that lead to additional psychological, social and emotional disabilities. This creates difficult hurdles that stand in the way of people's lives and prevent them from enjoying life to the fullest. Those who face these issues cannot help but feel a complete sense of helplessness, especially after trying various diets unsuccessfully.
"It's not uncommon for individuals with obesity to move from one diet to another, only to see their weight yo-yo back and forth and increase even higher," says Dr. Ariel Ortiz, the director of Obesity Control Center and Board Certified medical surgeon. "Our center is a state-of-the-art facility that provides safe, effective weight loss solutions to those who feel they have no other options. We specialize in all the leading gastric procedures, and we are recognized for offering the highest levels of patient care and safety in the field."
The Obesity Control Center offers a wide range of the most common weight loss procedures, as well as plastic and cosmetic surgeries to further help patients achieve their desired transformations.
Gastric procedures offered by the Obesity Control Center include:

Gastric Band Surgery (also known as the Lap Band®, Realize® Band, adjustable gastric banding)
Gastric Sleeve Surgery (also known as sleeve gastrectomy)
Gastric Plication Surgery (also known as gastric sleeve plication)
Gastric Bypass Surgery, performed with the center's exclusive Dual Long Limb (DLL) procedure, which is also helping to cure diabetes for qualified patients
Gastric Balloon Surgery, which was pioneered by surgeons at Obesity Control Center
Dr. Ariel Ortiz is recognized as the leading expert on Lap Band surgery, having trained under the original designer of the Lap Band, Dr. Mitiku Belachew. Dr. Ortiz has also trained hundreds of surgeons around the world to perform the procedure safely and effectively. He has been recognized by Newsweek as one of America's top surgeons and was also featured on the Oprah Winfrey Show for his expertise on childhood obesity.
The Obesity Control Center has been recognized as an SRC International Center of Excellence, which is awarded only to hospitals that meet extremely rigorous standards for patient care, safety, competency of staff and advanced equipment. This prestigious distinction is held by only 5% of hospitals in the United States.
For more information about Obesity Control Center or weight loss surgeries, visit http://www.obesitycontrolcenter.com/ or call the center at 1-866 Dr Ortiz (1-866-376-7849) toll-free from the U.S.