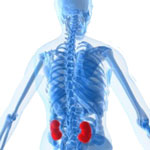 (PRWEB) October 13, 2012
The personal injury lawyers at d'Oliveira & Associates are working with some of the leading lawyers in the country and are seeking currently clients who have had low blood pressure, hypoxemia or low levels of oxygen in the blood, irregular heartbeat, excessive carbon dioxide in the blood, or heart attacks while under going dialysis using GranuFlo or NaturaLyte. They are offering a "no win - no fee promise" to those who took GranuFlo or NaturaLyte, which means that there is no legal fees due until the case is settled or an award is received.
The FDA has issued recalls of both GranuFlo and NaturaLyte, both of which are popular dialysis concentrates used by hundreds of thousands of kidney dialysis patients across the Untied States. Hemodialysis patients use these concentrates. FMC is the world's largest dialysis services provider. More than 1 of every 3 Americans on dialysis have been treated with these products at over 3,000 dialysis clinics. These products work by flushing out the human waste, extra salt and water from your body.
Attribution: http://www.nytimes.com/2012/06/15/health/fda-investigates-fresenius-for-failure-to-warn-of-risk.html?_r=0
This Class 1 recall issued by the FDA has been the result of an investigation into concerns that FMC was aware as early as 2011 that these dialysis treatment products had caused harmful and potentially deadly side effects. FMC has been accused of potentially concealing hundreds of reports of patients suffering from dangerously low blood pressure, heart attack, and stroke. Some of these patients died due to these side effects. Consumers and the medical community were not made aware of these issues until after the FDA forced FMC to alert the public. FDA classified this recall as Class 1, because Class 1 recalls are for dangerous or defective products that predictably could cause serious health problems or death. Examples of products that could fall into this category are a food found to contain botulinal toxin, food with undeclared allergens, a label mix-up on a life saving drug, or a defective artificial heart valve.
Attribution: http://www.fda.gov/MedicalDevices/Safety/ListofRecalls/ucm309990.htm
Unfortunately, most patients are unaware that any connection exists between their low blood pressure, heart attack, or stroke and their dialysis treatment even though hundreds of patients have been seriously injured or even died following such treatment, specifically treatment involving GranuFlo and/or NaturaLyte. Most patients are also unaware that they may be entitled to compensation for the injuries they had suffered from these dialysis treatments.
Attorney Paul d'Oliveira stated "This appears to be another unfortunate situation where another corporation puts profits ahead of people. If FMC actually did know that the use of GranuFlo and NaturaLyte could cause either serious injury or death and did not immediately recall the product, then I feel that this is a situation where punitive damages should be awarded. In some states, juries have the ability to hit defendants whose behavior is particularly deplorable. It is too soon to determine if this is in fact the case here but, eventually, the truth will come out. What really irks me is the propaganda that the corporations put out there today that the problem with this country is too many lawsuits. Lawyers do not bring expensive cases against large corporations in most instances unless there is strong evidence of corporate malfeasance. The truth that too many corporations today put profits ahead of the safety of people who use their product is something people need to be made aware of and I hope enough people read articles like this one to learn the real truth about corporate America."
To help protect the rights of individuals who may have suffered injuries such as low blood pressure, hypoxemia or low levels of oxygen in the blood, irregular heartbeat, excessive carbon dioxide in the blood, or heart attacks while using GranuFlo or NaturaLyte, d'Oliveira & Associates is offering a No Win - No Fee Promise. Those who choose to hire d'Oliveira & Associates will be charged no fee unless they recover monetary damages, such as through a settlement or judgment.
d'Oliveira and Associates is a law firm that is working with some of the leading attorneys in the United States for dangerous drug, defective medical products and medical malpractice cases. The firm also focuses on personal injury cases, including auto accidents, slip and falls, dog bites, as well as social security disability cases.
For a free consultation, call 1-800-992-6878 or visit their website at Fresenius Kidney Dialysis Heart Attack Lawyer.