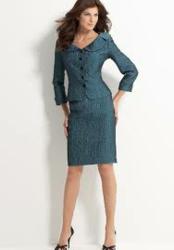 (PRWEB) October 12, 2012
Wholesale Nigeria to Africa report has been published by New York wholesale business, CloseoutExplosion.com. The report, and additional articles on the site, detail the oppoortunities available to Nigerians to import brand name merchandise from the United States, Euope, and the Middle East, and wholesale it to boutiques located throughout Africa.
"The demand for brand name designer American and European labels in Africa is very strong, and since many Nigerian business people have connections throughout the African continent, they can take profit by selling overstock dresses, wholesale office suits, closeout corporate shoes, and premium children clothing to retailers, wholesalers, boutiques, and market sellers," said Donny Lowy, who is the CEO of Closeout Explosion.
He continued, "Africans have become very familiar with the high quality and stylish appeal of labels such as Coach, Tahari, Jones New York, Kenneth Cole, Guess, and BCBG. I have many customers that are able to charge a premium for these brand names in countries such as Kenya, Ghana, Botswana, Namibia, and South Africa. Nigerians can take advantage of the demand for premium designer apparel and footwear in the African market by supplying merchandise directly into the wholesale and retail channels which they are already serving."
Closeout Explosion reviews many wholesale business opportunities related to the markets it works with. Since it has first hand experience in dealing with many boutiques located overseas, it can keep its hands on the pulse to determine which products sell, and which wholesale customers are experiencing success with a given merchandise category. It offers freight collect shipping to Nigeria through reputable third party freight forward services such as Express Air Freight, Impex, and Concord Shipping.
"By actively conducing research, and by seeing which closeout merchandise is ordered from my Brooklyn clothing warehouse, I am able to see first hand the vast potential of the African fashion category," concluded Donny.