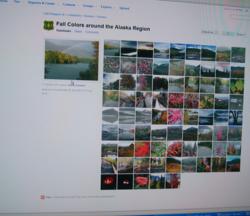 Alaska's national forests are more than a place to visit, they are where we live.
Juneau, AK (PRWEB) October 13, 2012
Are you interested in images of Alaska's national forests and their trails, cabins, recreation opportunities, and natural beauty? We have captured images of the forests and Forest Service operations on the ground as we manage the nation's two largest single national forests- the Chugach and the Tongass.
Please join us at our photo site:
( http://www.flickr.com/photos/58184989@N07/)
as we begin to load hundreds of images, both current and historical. Watch as we build our online "family" photo album, and participate by adding comments as you thumb through our photo pages.
As we like to say, "Alaska's national forests, they are more than a place to visit, they are where we live."