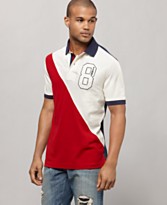 (PRWEB) October 13, 2012
New York wholesale export company, CloseoutExplosion.com, has launched a website aimed at international wholesale buyers, and to American based resellers looking to export brand name products overseas. Closeout Explosion is managed by Donny Lowy, an Internet entrepreneur with extensive experience in the wholesale and closeout industry. He has published many articles on the overstock and retail industry, provided consulting to overseas buyers ranging from clothing sellers in Nigeria to corporate retailers in Trinidad and Tobago.
His brand name export website provides a free wholesale notification newsletter that provides closeout deals from the USA suitable for Africa, Asia, the Caribbean, Europe, Latin America, and the Middle East. The free newsletter also provides wholesale sources for handbags, as well as articles containing strategies, tips, and ideas to help retailers maximize their international sales.
"The export fashion website provides a newsletter that can help retailers by offering them my below wholesale closeout deals on brand name apparel, footwear, and handbags, by designer labels such as Polo Ralph Lauren, Nike, Adidas, Tommy Hilfiger, Timberland, Ecko, and other leading fashionable and exciting brands. I also send out articles based on my actual experience in the closeout industry, ideas shared by my wholesale customers, and information which I have come across which I believe can be very valuable to the profitability of my clients' businesses," said Donny Lowy.
Donny Lowy has exported to many countries, such as England, Ireland, Kenya, Greece, Mexico, Jamaica, and Israel. He can use his experience to help high end boutiques and discount stores through the import process, and can make suggestions based on previous sales as far as which closeout products have strong potential in their local markets. For example, since he has many Nigerian wholesale buyers, he can suggest wholesale corporate Tahari suits to retailers selling to bankers in Lagos. Or if a customer from Kenya places an order for shoes, Donny can fill an order based on the type of designer shoes which other Kenyan shoe stores have purchased from his Brooklyn wholesale warehouse.
Although the actual merchandise changes very frequently as a result of it being primarily department store overstock and high end customer returns, CloseoutExplosion.com can fill orders with a similar product selection, assuming the closeout inventory to do so is available. As a result of having extensive connections in the wholesale business, and his proximity to the New York Fashion district, Donny Lowy comes across off price apparel deals which can be difficult to find.
His warehouse is open 6 days a week, so international buyers visiting the New York, New Jersey, Connecticut, or the surrounding region, can easily visit the warehouse to make their own wholesale purchases. The best part, is that shipping can be arranged directly from his Greenpoint warehouse to the customer's shop back home, so the buyer does not have to be concerned with the transportation of the merchandise. Shipping can be done with the US Postal Service, or with freight forwarders such as DBSchenker, Express Air Freight, Grandbelle, Laparkan, Brady Cargo, Impex, or the shipping company preferred by the customer.