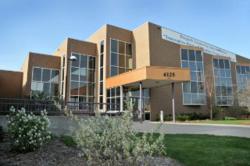 No part of my educational upbringing has had as much impact on my life as my experience at Perpich, including college.
HUDSON, WISCONSIN (PRWEB) October 15, 2012
The digital color printing company Docucopies.com has renewed its support for arts education this month by sponsoring the "Big Event" put on by the Perpich Foundation, which is partnered with the Perpich Center for Arts Education in Golden Valley, Minnesota.
Perpich is best known for the "Arts High School," a public high school open to students across Minnesota. In addition to learning standard academic subjects, students spend half of each day focusing on one of seven art areas: music, visual, theatre, dance, media, literary, and integrated arts.
The Foundation itself, as stated on the website, "exists to support and improve K-12 education in and through the arts for all Minnesota students. Its mission is accomplished primarily through its financial and administrative support of the unique state agency known as the Perpich Center for Arts Education."
The center has long been held in high regard and been supported by state legislators across the political spectrum. It gets its name from the late Minnesota governor, Rudy Perpich. He and his wife, Lola, had great respect and admiration for the arts, and both were instrumental in starting and getting the organization off the ground.
This year's event takes place Sat., Oct. 27, at the Walker Art Center in Minneapolis. It features an art exhibit from students and alumni, live music performance, four-course dinner and live auction. This annual event is the foundation's main recurring function for both fundraising and keeping friends and supporters aware of the latest changes and news at the center.
Though Docucopies.com has long supported various art-related causes, this particular one has a personal connection: marketing and public relations team member Roe Pressley is an alumnus from 2002.
"No part of my educational upbringing has had as much impact on my life as my experience at Perpich, including college," says Pressley. "Staying involved in this great organization is something I've done since graduation and something I plan to do even more in the future. I hope my own children will be lucky enough to go there some day."
In addition to the high school, PCAE plays an active role in educating and training teachers and curriculum developers throughout Minnesota, and even nationally, on how to incorporate arts into their agendas. This is accomplished through training sessions, workshops, retreats and other functions. Recently the high school began an exchange program which brought students from China to experience this arts-rich educational environment, thereby spreading PCAE's reach to a global level.
For more information on Perpich, visit their website at http://www.mcae.k12.mn.us/. For more information on Docucopies.com and their color copies and digital printing services, visit them at http://www.Docucopies.com.
###