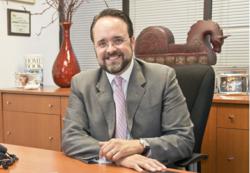 We anticipate a large number of Venezuelan Home Buyers hitting the South Florida real estate market in the months to come.
Miami, FL (PRWEB) October 17, 2012
Since Chavez was originally elected in 1998, the gradual emigration from Venezuela to the U.S. has been steadily rising. Actually, there are approximately 200,000 Venezuelans living in the U.S., and 57% of them currently reside in the South Florida area, this number does not include undocumented immigrants.
Venezuela has established a big colony in this area, which extends from Key Biscayne through-out Broward, with marked preference in the cities of Miami, Doral and Weston.
"Our Venezuelan associates are receiving large numbers of requests from their South American counterparts, vying to emigrate to the U.S.," says Emilio J Cardenal Broker/Executive President of Interinvestments Realty. "Many business owners are sending their families ahead so they can settle first, and many of them are looking to buy a real estate property in Miami."
"Actually there are many different types of Visa Programs available for foreign investors in the U.S. that our Venezuelan friends could take advantage of. One of the most popular is the EB-5. This particular program is designed to stimulate the U.S. economy through job creation and capital investments. A foreign national who invests $1M directly into a business that creates at least ten jobs or invests $500,000 in a regional center that creates new jobs can get a green card and become a permanent resident," continues Cardenal.
"There are other types of visa programs, like the VISIT USA ACT, that is currently waiting for final Congressional approval. The future law proposes the creation of a non-immigrant visa, renewable every three years, for an individual who spends at least $500,000 to purchase single-family homes in the United States. At least $250K must be spent on a primary residence where the visa holder will reside for at least 180 days out of the year, while paying taxes in the U.S.," says Cardenal. "I want to add, that foreign nationals should contact an immigration attorney and a C.P.A. before committing to buy any real estate investment."
"If history serves us right, we can only expect that real estate sales will soar again. In the past, the political instability through the Region has created a potential for more homebuyers in the area, like previously happened with Cuba and Nicaragua," finishes Cardenal. "Foreign nationals are still a driving force among homebuyers in Miami, fifteen to sixteen percent of them are buyers from Venezuela, and we expect that number to increase considerably in the upcoming months."
Interinvestments Realty has large inventories of quality properties, where homebuyers can select resale properties, including foreclosure and short-sales, and a great variety of new-construction homes. Statistics are showing that 90% of all international buyers prefer new-construction homes.
If you want to subscribe to our free New Home Magazine, become part of our sales department, or participate as an active referral Broker in our International Referral Network, please email or call us at the email address or telephone number that appears in our contact information box next to our communication.