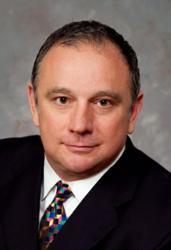 Even worse,in an over-whelming majority of the cases, these fees don't end when you die – they would be passed on to your estate and be the responsibility of your surviving spouse or children.
- Chuck McDowell, CEO of Wesley Financial Group
Nashville, TN (PRWEB) October 14, 2012
As recent news reports have brought to light, such as a Oct. 12 story in Consumer Affairs, timeshare owners are finding that the cost of owning a vacation timeshare can extend well beyond the day the timeshare is paid for - and that it is virtually impossible to get out of a timeshare in order to avoid paying additional fees.
"One reason people are attracted to buying a vacation timeshare, we've found, is that they like paying up front for an annual vacation for the rest of their lives. The problem is, even after you pay off your timeshare, you may still be paying annual maintenance fees for the rest of your life," said Chuck McDowell, CEO of Wesley Financial Group, a timeshare consumer advocacy company that helps timeshare owners void invalid timeshare contracts.
"Even worse," McDowell said, "in an over-whelming majority of the cases, these fees don't end when you die – they would be passed on to your estate and be the responsibility of your surviving spouse or children. In this case, instead of passing on a free vacation to your kids, you're passing on a financial burden."
But it doesn't stop there, as the bad news often gets worse. Because it is so difficult to get rid of a timeshare, it can be equally difficult, perhaps impossible, for timeshare owners or their children to get out of the obligation to pay a timeshare maintenance fee.
"Most timeshares are considered legally deeded property, just like a house, and, typically they are passed on to your heirs just like a house," said Wesley Financial CEO Chuck Mcdowell. "When you inherit property, you receive the legal and financial obligations as well as the benefits of owning that property. So, if you inherit your parents' home, you have to pay property taxes on it, unless you decide to sell it.
"And that's where the problem lies," McDowell added. "You can usually sell your parents' house, but it is virtually impossible to sell your inherited timeshare. I've never seen anybody do it, and I've been involved in the timeshare business for many years."
Financial author Dave Ramsey agrees with McDowell about the difficulty of selling a timeshare. During an ABC News interview about why he recommends against buying vacation timeshares, Ramsey said "you can't give the stupid things away" and that "there is no market for them. Nobody wants them."
For this reason and others, Ramsey said he recommends that listeners never buy a timeshare.
And Chuck McDowell agrees. "We created Wesley Financial Group in response to the tremendous demand we saw in the marketplace for assistance in helping people get out of timeshare contracts, and we've helped hundreds of people save millions of dollars. Unfortunately, we can't help everyone. We can only help timeshare owners void contracts because of fraud, misrepresentations and a narrowly defined type of activities that were part of the sales presentations, closing discussions and/or during the term of the relationship itself. In our experience, a lot of people are lied to during the timeshare sales process, which is why we've been able to help so many people. But if folks purchased a timeshare without being deceived, they are probably stuck with them – and with the maintenance fees that go with them. I wish we could help them. But we can't."
For more information about Wesley Financial Group, visit http://www.wesleyfinancialgroup.com. To contact Wesley Financial Group CEO Chuck McDowell, call 615-288-2000.
###