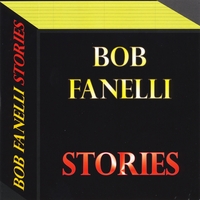 "Bob Fanelli is one of the bright lights in and around the Delaware Valley," the late Jazz Radio Host Dr. Jack Buerkle.
West Chester, PA (PRWEB) October 15, 2012
Stories define the fabric of so many songs from the '50s, '60s and '70s made popular by such legendary crooners as Tony Bennett, Bing Crosby and Frank Sinatra. A new album release "Stories" is a fresh look at those "Great American Songbook" themes of love lost, love found and heartache, according to Inconsensus Music.
Original lyrics and soundtrack are sure to delight listeners who love the music from another era, but are yearning for something different.
As a youth, Bob Fanelli, 75, listened to those popular songsters of a bygone era. As an adult, he performed many of their songs with a group of fellow music teachers called "The Teachers," crossing paths with Ed Sullivan and Bob Hope and performing on the "Tonight Show" and the "Mike Douglas Show." Fanelli and his brother Ed and friend Len Courtney, both 78, have combined years of music experience to release "Stories."
"Len, my brother Ed and I had a great time developing these tales into 11 new songs. It struck us that there is not a lot of new popular music available to mature audiences of any age. I like to call it retro-pop. We're three old guys writing music for mature ears as a way to tell a good story."
Fanelli, who is lead vocalist on the new release, said that music has been a constant throughout his life. "Music – all kinds – has always been a major part of my life. It's provided me many wonderful experiences with a lot of great and talented people. I'm really getting into it now."
The album, along with three other releases by Fanelli, is available at CDBaby and through the website. "Because of the long-standing popularity of songs from 40 to 50 years ago, older adults as well as baby boomers will find something familiar and appealing in this music," Fanelli said.
Fanelli said he will continue making music for as long as he can: "At least until I'm 95!"