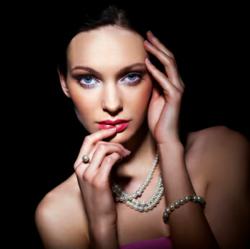 What I know for sure is that Amazon will never sell Louis Vuitton, because we are the only ones that sell it.
(PRWEB) October 23, 2012
Rodeo Drive Resale (http://www.shoprdr.com), premier reseller of 100% authentic Louis Vuitton Wallets, Christian Dior heels and Prada shoes, explores the recent move by Amazon.com to expand its territory into the realm of luxury fashions.
With more and more shoppers looking toward the web to find the best deals on everything from automobiles to toothpaste, many from the business and fashion world are curious to see if the world's premier fashion houses will forego exclusivity in exchange for larger profits through the online market.
In a story recently published by CNBC, Yves Carcelle, chief executive of Louis Vuitton, was quoted as saying that maintaining a tight hold on the Louis Vuitton label would be impossible if it were available through sites such as Amazon.
"What I know for sure is that Amazon will never sell Louis Vuitton, because we are the only ones that sell it," he said. "This is a model of direct control that we pioneered, and I think long term it is the direction most luxury ecommerce will take."
While Carcelle said a union was unlikely, Jonathan Akeroyd, chief executive of the Alexander McQueen label, had this to say: "It's very hard to keep up with the way ecommerce is changing . . . and it would be naive to say we would absolutely never do anything ever with a company like Amazon. That said, we are increasingly aware of the importance of brand identity online, and maintaining it at the highest levels, and that's where most of our focus is right now."
While shoppers may not be able to find new Louis Vuitton and similar luxury labels sold directly through on Amazon.com (brands such as Coach, Hugo Boss and Ralph Lauren are available through sold by third-party sellers), ShopRDR.com is a premier reseller of many of the world's most popular brands.
Established in 1999, ShopRDR.com began as a boutique in Los Angeles near the world famous fashion mecca of Beverly Hills. Quickly becoming one of the most popular luxury consignment stores on the strip, the company went from a modest storefront, to a larger location, before opting to take its business to the web at the advent of online consignment.
"We were one of the first online consignment stores," ShopRDR.com co-founder Raya Jaffer says. "Even big stores like Neiman Marcus were just starting to offer customers the option of online purchases back then." While the company now receives its fair share of online customers wanting to buy and sell everything from authentic designer handbags to St. John Knits pant suits, Raya recalls a time when many shoppers were reluctant to make online transactions.
"Buying clothes online was a really new concept just 12 years ago," Raya added. "Much more people shop online nowadays, but back then, there was a lot of confusion about how online shopping worked. Many people were nervous about giving out personal information over the web."
Rodeo Drive Resale (shopRDR.com) has built a reputation of providing amazing deals on handbags, clothing and accessories from the top designers of upscale fashion. The company offers a 100% guarantee of authenticity on each item sold, and works daily with a network of clients looking to buy, sell, or for consignment of their luxury goods. ShopRDR.com loves high-end fashion, and believes finding a high quality, classic piece should be an easy, enjoyable -- and most importantly -- hassle-free shopping experience. For the finest in Louis Vuitton, Chanel, Prada, Gucci, St. John Knits, Christian Louboutin, Tiffany & Co. and more, visit RDR online at http://www.shopRDR.com or call 1-888-697-3725. Also find shopRDR.com's blog at http://blog.shopRDR.com.
Also find shopRDR at:
Blog: blog.shopRDR.com
Facebook: facebook.com/shopRDR
Twitter: twitter.com/shopRDR
YouTube: youtube.com/ shopRDR
Pinterest: pinterest.com/shopRDR
Rodeo Drive Resale (shopRDR.com)
1-888-697-3725
service(at)shopRDR(dot)com