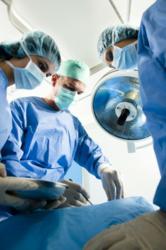 We're certainly thrilled about the short-term boost in interest and enrollments that our associated training programs have enjoyed, but our focus continues to be on the future
San Diego, CA (PRWEB) October 14, 2012
According to the October jobs report released last week by the Bureau of Labor Statistics, the healthcare sector led the way in full-time jobs added in September with approximately 43,500 new positions. To the folks at SurgicalTechnicianSchools.net, this news was far from surprising.
"Based on the increased number of hits we've gotten on our website from people interested in learning about surgical tech certification, it's obvious that things are picking up" said the education website's spokesperson Carley Savoy. "Surgical technicians and technologists primarily work in hospitals and, as we are probably all aware, many general hospitals around the country are struggling with staffing shortages as they try to keep pace with the growing number of patients they're treating. It makes sense that individuals who may have been considering working in surgical technology in the past are now responding to the job openings they're seeing by pursuing certification through our programs."
What are Surgical Techs?
Alternately referred to as surgical technicians or technologists (the title varies by state), these healthcare professionals are assistive personnel who generally work in operating rooms. Their job responsibilities typically include preparing patients and equipment for surgery and assisting the surgeon by handing him or her tools and supplies throughout the procedure.
According to Savoy, "For most people, the image that comes to mind when they think about an operating room is a surgeon and several other non-descript personnel in masks and gowns standing over the patient. Well, those other personnel are primarily surgical technicians or technologists, and they are vital to the surgeon's ability to perform safe, effective medical procedures."
What is the Career Outlook for Surgical Technicians and Technologists?
Per the Bureau of Labor Statistics website (http://www.bls.gov), the demand for new surgical technology professionals is expected to grow by an estimated 19% through 2020, making it one of the fastest-growing fields in healthcare. It is this long-term trend, as opposed to the recent spike in growth, that Savoy and her colleagues are most-excited about.
"We're certainly thrilled about the short-term boost in interest and enrollments that our associated training programs have enjoyed, but our focus continues to be on the future. We've recently redesigned several key features of our website in order to make them easier for visitors to take advantage of, and are planning a major expansion that will help users find and compare schools in their area faster. Through these improvements, we hope to simplify the process of identifying certification programs, online and otherwise, that fit the needs and preferences of each potential student."
About SurgicalTechnicianSchools.net
Launched in early 2012, SurgicalTechnicianSchools.net is an online directory of accredited surgical tech programs that also includes information on salary and specialized certifications available to those working in the surgical technology field.