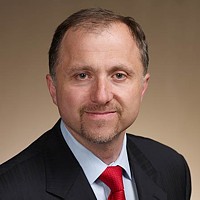 It is interesting to note that the County's own supervisor is stating publicly that an intersection is dangerous
Sacramento, CA (PRWEB) October 15, 2012
At the regular board meeting in Yolo County on Tuesday, September 25, Supervisor Duane Chamberlain stated that drivers should avoid the intersection of County Road 98 and County Road 27 until more safety measures are installed. The county has tried to improve the intersection since 2008, but accidents continue to happen.
According to Chamberlain, the California Highway Patrol reported on the intersection and found that the recently installed turn lane seems to be increasing rather than decreasing traffic accidents. The number of crashes went from zero in 2009 to four in 2011, and six more have already occurred this year.
In one of the worst collisions, which took place on July 3, four people were injured when a driver failed to stop. Another accident, this one involving alcohol, occurred the next day.
On August 24, a 75-year-old man suffered serious injuries when his truck collided with a motor home. He was airlifted to an area hospital for treatment.
Chamberlain's recommendation was that a four-way stop be installed at the intersection. He said that he feels the turn lane confuses people unfamiliar with the traffic pattern and notes that some drivers have been observed sitting in the intersection, trying to find a gap in traffic. These drivers may be difficult for others to see or may accelerate suddenly, leading to an accident.
Chamberlain recommends that local drivers use a detour road until the problem is solved for their own safety. This is not the first time Chamberlain has issued such a warning. His recommendations seven years ago led to the installation of warning flashers, a four-way stop configuration, and roadway markers installed at the junction of County Road 98 and County Road 29.
It is interesting to note that the County's own supervisor is stating publicly that an intersection is dangerous. This means that the County is essentially admitting that they know of the danger in advance, which could have liability implications if someone is hurt or killed at that intersection.
It is not often that public officials make statements such as this. There seems to be an unspoken agreement that those in public office will say as little as possible about any situation in which liability could be the factor, perhaps in order to have deniability in the matter later. It is refreshing to see a public servant who cares about preventing accidents to the point that he is able to warn the public without personal or professional bias and perhaps prevent a tragic car accident from occurring at this intersection.
About Demas Law Group, Personal injury attorneys Sacramento
The Demas Law Group, P.C., represents victims who have suffered in automobile, motorcycle, truck, or pedestrian accidents. The firm also advises victims of slip-and-fall accidents, medical malpractice, and defective product cases.
Attributes: Daily Democrat, "Yolo Supervisor Duane Chamberlain speaks out about accidents on county road," Don Frances, September 26, 2012.