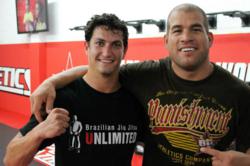 San Diego, CA (PRWEB) October 13, 2012
Revolution Laboratories (RevLabs), is an upcoming leader in the health nutrition sciences. RevLabs was formed by three competitive athletes after being dissatisfied with the current products available on the market. President Terry Asher states, "Many supplements are available on the market. However, given my experience and knowledge, none of the available products I have seen and tried provided the complete balanced and all around nutrition required." RevLabs has risen to the challenge, offering a full line of products and services. Among these are a range of workout and diet supplements, eBooks designed to help users plan and organize exercise and meals, online tools to calculate calories burned during exercise and what nutrients are needed to replenish the body, and online blogs to provide tips and tricks.
Several of the services provided by RevLabs are completely free to users, showcasing RevLabs commitment to helping people achieve their fitness goals. The latest offering by RevLabs includes a new video channel produced in conjunction with a San Diego-based Brazilian Jiu Jitsu school, Brazilian Jiu Jitsu Unlimited. This new feature provides video demonstrations of some of the basic moves and building blocks for the sport of Jiu Jitsu. Jiu Jitsu is a non-striking martial arts that focuses on closing ground between opponents and using joint locks and holds to control and disable opponents. The lack of striking makes Jiu Jitsu a martial arts that can be enjoyed by men, women, and children of all ages. The new video channel is aimed at encouraging people to become or stay active through this sport which can be trained for fitness, self-defense, or for competition.
Two executive members of RevLabs, Terry Asher (President) and Joshua Nussbaum (COO), have trained extensively in Judo and Brazilian Jiu Jitsu. As Mixed Martial Arts enthusiast, they were excited at the recent opportunity to visit the Punishment Training Center in Huntington Beach, training camp of former UFC Light Heavyweight Champion Tito Ortiz. The Punishment Training Center was founded by Ortiz in 1999, and is one of the most well known MMA training camps in the United States. Judo and Brazilian Jiu Jitsu are core grappling techniques used in professional MMA. This opportunity provides Terry and Joshua with the chance to expand their MMA skill sets, train with professional MMA fighters, and to demonstrate their world-class products to world-class athletes.
RevLabs was founded by three avid athletes passionate about the health and fitness industry. The company's slogan is simple "Made by the fit for the fit" with the mission to revolutionize the science behind peak performance. Our exponential growth is a testament to both the effectiveness of our supplements and the quality of our customer service delivered by real people who understand our customers' needs.