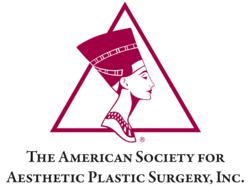 New York, NY (PRWEB) October 15, 2012
The American Society for Aesthetic Plastic Surgery (http://www.surgery.org) today announced that ZO® Skin Health, Inc. has become one of the Society's Premier Partners. ASAPS is the leading professional society of board-certified plastic surgeons specializing in cosmetic procedures. ZO Skin Health, Inc. develops and delivers the latest scientific advances in skin-therapy technologies and comprehensive solutions that optimize skin health around the globe.
ZO Skin Health, Inc. joins an elite group of aesthetic companies, including Sientra, Mentor, Allergan, Medicis, Merz Aesthetics, and Enaltus, as Premier Partners of the Aesthetic Society. ASAPS' Premier Partnership program provides an opportunity for industry to go beyond the traditional sponsorship model. The premier year-round industry program is designed to generate maximum exposure and interaction for participating companies. In addition, the program provides networking, hospitality and advertising opportunities. Partnering with The Aesthetic Society provides Premier Partners efficient access to a very specific niche market in the plastic surgery field, the aesthetic plastic surgeon.
"We believe that forming transparent, substantive relationships with companies like ZO Skin Health, Inc., allows each of us to leverage the important work of the other," says Leo McCafferty, MD, President of ASAPS. "We each benefit by working together to better serve, and communicate regarding aesthetic plastic surgery, its practitioners, and patients."
Launched in 2012, ZO® Medical, created by Zein Obagi, MD, represents Dr. Obagi's proven way of thinking about and caring for skin by repairing skin at the cellular level. Like ZO® Skin Health and ZO® Medical, which were featured at The Aesthetic Meeting in Vancouver, Canada and will also be showcased at the upcoming Aesthetic Meeting in New York City. All of the ZO® products have been developed to work synergistically from the inside out, activating and stimulating skin's cells to support, repair and maintain continuously healthy skin.
###
About ZO Skin Health, Inc.
ZO Skin Health, Inc. develops and delivers innovative skincare solutions that optimize skin health around the globe. Utilizing cutting-edge science and Dr. Zein Obagi's extensive clinical experience creating treatments and regimens for healthy skin, ZO Skin Health, Inc. provides comprehensive skincare programs for physicians and their patients. Committed to advancing effective treatments for healthy skin, ZO Skin Health, Inc. supports physicians' practices through skin health seminars and clinical training, and patients through a variety of educational programs. As a result, ZO Skin Health, Inc. is focused on providing products and protocols that bridge the gap between therapeutic treatments and daily care that allow patients to experience continuously healthy skin regardless of their age or unique skin condition. For more information, visit http://www.zoskinhealth.com.
About Zein Obagi, M.D.
Researcher, innovator, scientist, published author, lecturer and board-certified dermatologist, Dr. Zein Obagi has achieved international renown as a leading authority on skin rejuvenation. He is the ZO Skin Health, Inc. founder and medical director and is responsible for the development of new skincare treatments, protocols and products to achieve healthy skin.
Twenty years ago, Dr. Zein Obagi pioneered the concept of skin health and conceived of, and brought to market, a line of medical skincare products – the original Obagi Nu-Derm® System – that transformed aging skin. Dr. Obagi founded WorldWide Products, which produced and marketed the original Obagi Nu-Derm® System. At that time, Dr. Obagi merely intended to challenge the norms of traditional skin care. Instead he shattered the status quo. Today his ideas about skin health are no longer surprising; they have become mainstream. Subsequently WorldWide was purchased by Obagi Medical Products, Inc., a company with which Dr. Obagi no longer has any affiliation, but which retained his family name (Obagi®) as their trademark.
ZO Skin Health, Inc. and Dr. Obagi have no business relationship with Obagi Medical Products, and Obagi Medical Products does not sell or endorse using any ZO® product. "ZO" is a registered trademark of ZO Skin Health, Inc. "Obagi" and "Obagi Nu-Derm" are registered trademarks of Obagi Medical Products, Inc.
About ASAPS
The American Society for Aesthetic Plastic Surgery (ASAPS), is recognized as the world's leading organization devoted entirely to aesthetic plastic surgery and cosmetic medicine of the face and body. ASAPS is comprised of over 2,600 Plastic Surgeons; active members are certified by the American Board of Plastic Surgery (USA) or by the Royal College of Physicians and Surgeons of Canada and have extensive training in the complete spectrum of surgical and non-surgical aesthetic procedures. International active members are certified by equivalent boards of their respective countries. All members worldwide adhere to a strict Code of Ethics and must meet stringent membership requirements.
Website: surgery.org
Follow ASAPS on Twitter: twitter.com/ASAPS
Become a fan of ASAPS on Facebook: facebook.com/AestheticSociety
Become a member of Project Beauty: projectbeauty.com
Locate a plastic surgeon in your area: surgery.org/consumers/find-a-plastic-surgeon