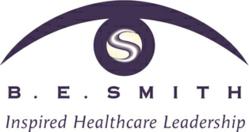 Kevin's wealth of knowledge and experience will be a welcome addition to our executive team who is focused on continuing our tradition to care for our community.
Lenexa, KA (PRWEB) October 13, 2012
After conducting a nationwide executive search led by healthcare leadership solutions firm B. E. Smith, Hendricks Regional Health in Danville, Ind., has hired Kevin Speer as chief executive officer. A seasoned healthcare executive, Speer will assume his new duties at Hendricks Regional Health on November 19, succeeding Dennis Dawes, who retired as president and CEO in May after 38 years as the hospital's chief executive.
"Kevin's unique strengths in strategy will help the hospital position itself well and navigate the uncertainties of healthcare reform in upcoming years," said Charles Nelson, DDS, search committee chairman. "His wealth of knowledge and experience will be a welcome addition to our executive team who is focused on continuing our tradition to care for our community."
Prior to joining Hendricks Regional Health, Speer served as system vice president and chief strategy officer for St. Vincent Health in Indianapolis, Ind. In this role he was responsible for strategic direction of business development; mergers and acquisitions; marketing; communications; physician relations; corporate sponsorships; employer health and wellness; real estate and facility design and construction.
Speer also serves as executive vice president of the Indiana Academy of Family Physicians where he oversees the organization and acts as the principal spokesperson for the academy and its 1800 members. He will continue in this role.
"Hendricks Regional Health was seeking an experienced healthcare leader with a successful track record in developing and executing strategic plans resulting in enhanced quality of care for the community," said Mark Madden, senior vice president of executive search for B. E. Smith, the leadership solutions firm who conducted the nationwide CEO search for Hendricks Regional Health. "Kevin's experience and leadership skills were an ideal match."
Speer earned a juris doctorate from Valparaiso University School of Law and a bachelor's degree in political science from Purdue University.
About Hendricks Regional Health:
Since 1962, Hendricks Regional Health has served as the area's leading healthcare provider by delivering innovative care with a personal touch. Licensed by the Indiana State Department of Health and accredited by the Healthcare Facilities Accreditation Program, Hendricks Regional Health staffs a full complement of physicians in 56 specialties at locations in Danville, Avon, Plainfield, Brownsburg, Lizton and Bainbridge. To learn more visit http://www.hendricks.org.
About B. E. Smith:
Founded in 1978, B. E. Smith is a full-service healthcare leadership solutions firm and the top-ranked provider of senior-level leadership services including Interim Leadership, Executive Search and Consulting Solutions. Veteran healthcare leaders and regional healthcare experts partner with each client to create customized solutions. B. E. Smith's proven methodology has resulted in the recent placement of more than 600 leaders into healthcare organizations worldwide. The firm utilizes a comprehensive sourcing strategy incorporating the latest marketing techniques, association partnerships, social networking and the largest database of skilled senior-level healthcare executives in the industry to deliver immediate results in today's complex healthcare environment. For more information, visit http://www.BESmith.com or call 877-802-4593.